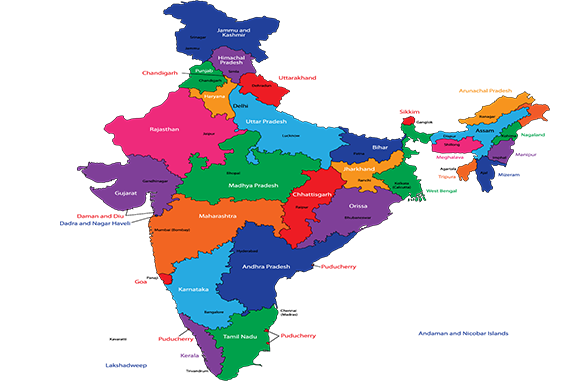 Doctors are certainly the envy of others, the reason why MBBS is one of the most sought-after professional courses across the world. 
Talking about the Indian context, MBBS in India is not only popular for the number of universities it boasts of but also for the quality education it offers.
If you aspire to become a medical practitioner, we give you top 5 reasons to pursue MBBS in India.
It goes without saying that MBBS in India is a challenging exercise. 
First of all, let's start with the basic information related to admission to MBBS courses in India.
In India, limited number of available seats further aggravated by the reservation or quota system is making studying MBBS in a renowned government medical college of India a mere dream. India admission for MBBS further requires qualifying marks and age limits. Despite of meeting all such criteria, the biggest challenge is understanding the MBBS study cost of India as varied agents and consultancies quote huge sum of money with false promises of guaranteed admission. Trusting such agents or not preparing at right time is making candidates drop one or two years in order to seek admission in the best MBBS colleges in the India.
dishaeducationconsultancy.com being the fastest growing and best medical consultant in India offers integrated services to help students easily manage their MBBS admission in India. From understanding MBBS courses in India.
Quick Facts About Medical Education In India
Degree Awarded Doctor of Medicine degree

(Equivalent to MBBS, India)

Intake

September/October

Course Duration

6 years

Eligibility

NEET clearance; 50% in 12-th final exam (Science stream compulsory with English)

17-25 years age

Medium Of Teaching

English

Fees Structure

2.5-6 lacs INR

Cost Of Living

Depends on student

Accommodation Facility

University hostel

Medical Universities, India Recognition

MCI, WHO, FAIMER, UNESCO, Ministry of Education of India
MBBS Course Duration In India
The course duration of MBBS in India is 5.5 years (4.5 years' academics + 1-year internship). One year of Compulsory Rotating Residential Internship (CRRI) is mandatory as part of MBBS study in India at the end of the course.
Other medical courses offered by India Medical Universities like dentistry and nursing have shorter course duration than MBBS in India duration.

MBBS Eligibility for Indian Students
Let's look at the MBBS in India eligibility:
Score: Only Science stream students (with Physics, Biology, Chemistry and English) can study MBBS at India. The score eligibility for MBBS in India is 50% marks in your 10+2. The score criteria for MBBS for SC/ST/OBS is 40% in 10+2.
Age: The age criteria to study medicine in India is minimum 17 years on or before 31st December of the admission year. The maximum age limit is 25 years. The maximum age limit for SC/ST/OBC category applicants is 30 years.
NEET: NEET Scorecard is a mandatory for eligibility criteria for MBBS admission in India. Education consultants or agents promoting MBBS in India without NEET must not be trusted by aspiring young students.
Documents Required For MBBS In India
NEET Score Card
Birth Certificate in English
Provisional Seat Allotment Letter/ Call Letter
Cast Certificate
Prepaid Fee Receipt
Class 10 Marksheet
Class X Passing Certificate
Class 12 Marksheet
Class XII Passing Certificate
PUC Marks Card and Passing Certificate (if any)
AADHAR Card as address proof
Character Certificate issued by the recently attended school or college
Transfer Certificate issued by the recently attended school or college
Migration Certificate
Domicile Certificate
Family Income Proof
A copy of the parents' PAN Card
Proof for the parents' address and identity
At least 8 recent passport size photos of candidates
Medical Fitness Certificate
Benefits Of MBBS In India
Broad and informative medical curriculum followed by medical colleges of India
List of medical universities in India is 500+
Studying medical in India requires lesser time than rest of the world
After MBBS degree in India, students can easily move to UK and USA with PLAB/USMLE
Study MBBS in India medical colleges particularly government is affordable
Syllabus of MBBS in India focuses on subject integration, problem orientation, method-guided assessment, training capacity development and quality assurance
Now you can get through any MCI Ranking of medical colleges in India through NEET only
Since 2017, there is no donation fee accepted by top private medical colleges in India
The cost of medical colleges in India can be backed with EMI and scholarships
Low-cost medical education in Indian medical colleges is composed of lectures, e-learning, multimedia study materials, presentations and so on
MBBS in India hostel are easily available with veg-food mess or canteen
Students who don't perform good in NEET can always opt for study MBBS in abroad with dishaeducationconsultancy.com/
No English proficiency test like IELTS or TOEFL required in top medical universities of India
Opportunity to take part in glamorous student exchange programs conducted by best medical college in India
Healthy, fast and easy lifestyle across India
India has both rich history and geography
Study medicine in the India for internationals is also becoming a popular choice
Medical universities of India are backed with experienced teaching faculty
Benefits of studying MBBS in India includes simultaneous preparation for MCI Screening Test
Intake for MBBS studies in India offers a broader time span if compared to other MBBS abroad destinations
To further encourage our students, make a medical career in the USA and UK, dishaeducationconsultancy.com offers MU's Exclusive PLAB Program and MU's Exclusive USMLE Program during the MBBS course. While PLAB is mandatory for a medical career in the UK, USMLE is aimed for the USA.
Special team of medical experts and education trainers conduct the MU's Exclusive PLAB Program and MU's Exclusive USMLE Program both online (via app) and offline (when students return to India in vacation) to ensure student success in the first attempt itself.
DEC as the fastest growing international medical education consultant in India prepares medical undergraduates for PLAB (UK) and USMLE (USA) entrance exams by conducting extensive preparatory classes for all MBBS in abroad Indian students. MU's Exclusive PLAB Program and MU's Exclusive USMLE Program classes by our team is composed of multimedia study materials, live lectures, podcasts, mock tests and doubt clearing sessions such that every student can comfortably cope with the PLAB and USMLE preparation without affecting their ongoing MBBS course.
Tips To Choose The Best Medical College In India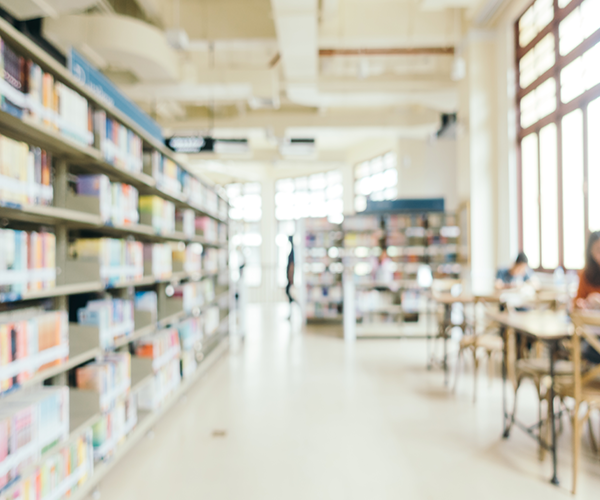 As the list of MCI approved medical colleges, India offers quite a many choices, it becomes tough to understand which one is the best. Thus, based on our industry experience, here is stating important tips that aspiring students and their parents must consider while applying for medical MBBS education program in India:
Give top priority to government or state-accredited colleges

Research about college location, city and facilities

Consider top medical universities ranking in India

Check India medical colleges ranking and online reviews

Pick college based on your budget and specialization preference

Check online ratings of the affiliated college hospitals

Check university hostel facility and fees

Check social media page of the university you plan to apply

Try getting in touch with alumni for genuine feedback

Choose a trustworthy international education consultant
Study In The Best India Medical University Through DEC
DEC is the fastest growing international education consultant in India that started its journey in 2004. So far, we have experience of successfully placing 15000+ students in prestigious medical universities worldwide. The best part is, the DEC comprises education experts and 14 real-life doctors who offer their best consultancy to both parents and students in order to set sail to a fantastic international medical career.
Online FMGE and USMLE Coaching by DEC

Minimum consultancy service charges

Free career counseling session for both students and teachers

Available in all social media platforms and YouTube

Shortlist medical universities in India based on budget

Offer best scholarship and education loan facility

Constant guidance for 6-years till student graduates

Representative available in India for any emergency

Coaching for FMGE and USMLE

Rich academic learning resources for all students

Transparent, honest and reliable communication

Guaranteed admission and visa application

Complete documentation process

Seamless admission experience

Prepare student resume / recommendation letter formats

Frequent seminars to put in touch aspiring students across India