The medical profession will always be in high demand. Doctors are among the most respected members of our society; they bring and save many lives on this planet. Healthcare is a growing industry, making it one of the most popular choices for students. 
While there are numerous medical colleges throughout India, medical colleges in Maharashtra are highly rated by students. 
Maharashtra's medical colleges are well-known for their excellent infrastructure, pedagogy, and research facilities. 
This is the reason students from all over India travel to Maharashtra to pursue their higher education in medical science.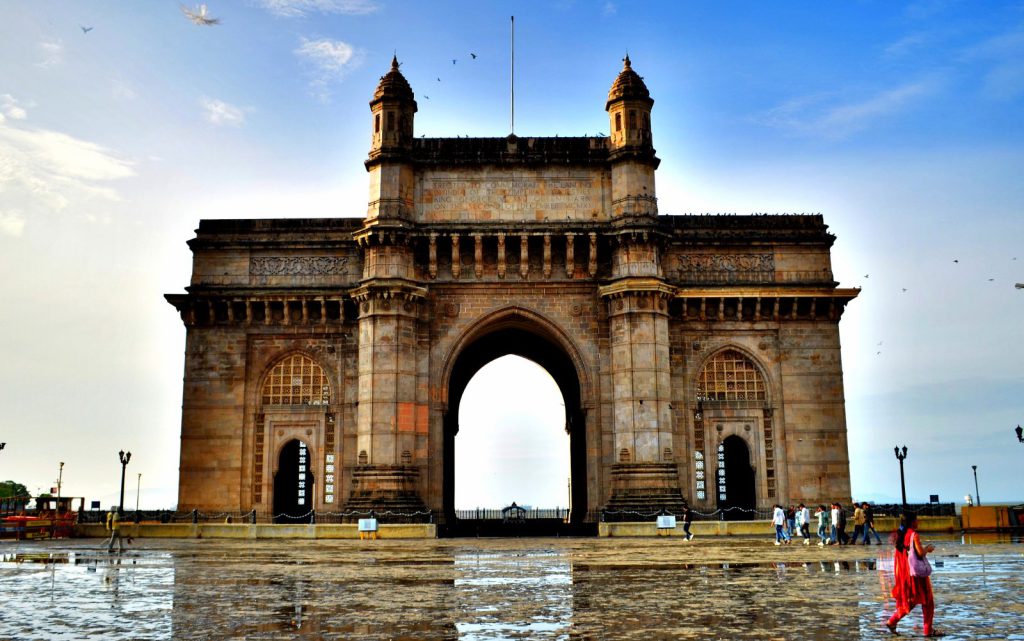 Medical Courses Offered In Top Universities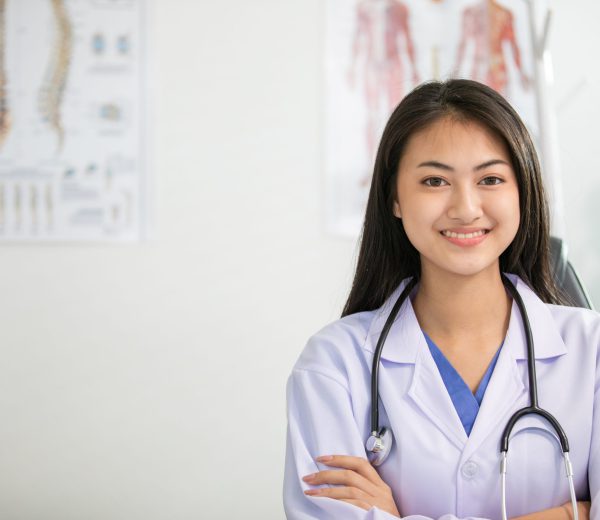 The medical Institute's most important function is to provide opportunities for training teachers for the country's medical colleges in an environment of research and inquiry. Students are exposed to newer teaching methods and given opportunities to participate actively in teaching exercises.
The top medical courses are as under:
MBBS
BDS
BAMS
BHMS
BUMS
BYNS
MD
MS
BVSc and AH
Certificate Courses
Diploma Courses
In India, the MBBS course lasts 5.5 years (4.5 years of academics plus a year of internship). At the end of the course, one year of Compulsory Rotating Residential Internship (CRRI) is required as part of MBBS study in India.
Before applying for a course, you should first review the course's eligibility requirements. Each course has different qualification requirements based on the requirements. Some of the prerequisites for admission to an MBBS college/university in India are as follows: Students must have completed 10 + 2 from an approved board with at least a 50% grade in subjects such as physics, chemistry, biology, and English as a core subject in an aptitude test. However, the minimum level requirement for a reserved category is 40%. When applying for the MBBS program, students must be at least 17 years old. The student should not be younger than this age; otherwise, admission is not possible. A student's maximum age should be 25 years. The student must also meet the Medical Council of India's (MCI) additional eligibility criteria for MBBS. Before enrolling in MBBS, you must pass the following entrance exams. Candidates for MBBS admission in India must obtain at least 50% in the qualifying examination. The minimum marks required for MBBS admission for candidates from the SC, ST, and OBC categories are 40%.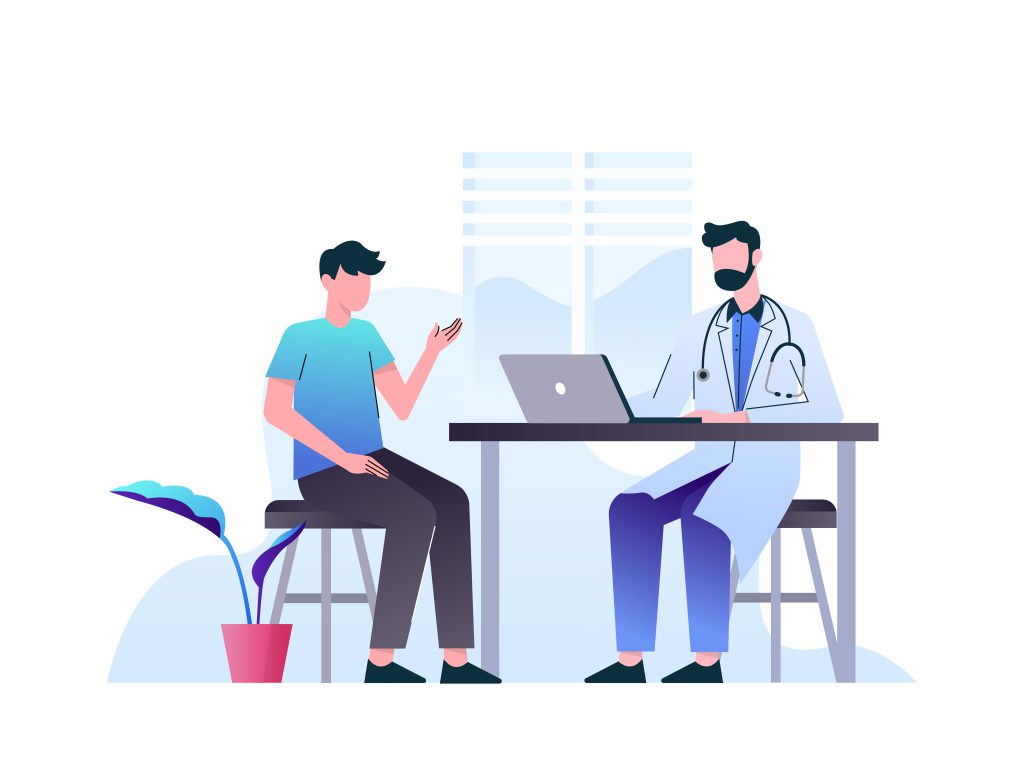 MAHARASHTRA GOVERNMENT MEDICAL COLLEGES​
| | | | | | |
| --- | --- | --- | --- | --- | --- |
| Sr.No | Name of Medical Inst | Name of University | Year of Est | Annual Intake | Total course Fee |
| 1 | All India Institute of Medical Sciences, Nagpur | Statutory Autonomous, AIIMS(Nagpur) | 2018 | 50 | 0.1 Lacs |
| 2 | Government Medical College, Miraj | Maharashtra University of Health Sciences, Nashik | 1962 | 200 | 5 Lacs |
| 3 | Seth GS Medical College, Mumbai | Maharashtra University of Health Sciences, Nashik | 1925 | 250 | 5 Lacs |
| 4 | Shri Vasant Rao Naik Govt. Medical College, Yavatmal | Maharashtra University of Health Sciences, Nashik | 1989 | 200 | 5.40 Lacs |
| 5 | SRTR Medical College, Ambajogai | Maharashtra University of Health Sciences, Nashik | 1974 | 150 | 5.25 Lacs |
| 6 | Rajiv Gandhi Medical College and Chhatrapati Shivaji Maharaj Hospital, Thane | Maharashtra University of Health Sciences, Nashik | 1992 | 80 | 5.22 Lacs |
| 7 | Government Medical College, Akola | Maharashtra University of Health Sciences, Nashik | 2002 | 200 | 5.05 Lacs |
| 8 | Government Medical College, Latur | Maharashtra University of Health Sciences, Nashik | 2002 | 150 | 5.02 Lacs |
| 9 | Sri Bhausaheb Hire Government Medical College, Dhule | Maharashtra University of Health Sciences, Nashik | 1988 | 150 | 5.40 Lacs |
| 10 | Topiwala National Medical College, Mumbai | Maharashtra University of Health Sciences, Nashik | 1964 | 150 | 5.02 Lacs |
| 11 | B. J. Govt. Medical College, Pune | Maharashtra University of Health Sciences, Nashik | 1964 | 250 | 4 Lacs |
| 12 | Armed Forces Medical College, Pune | Maharashtra University of Health Sciences, Nashik | 1962 | 150 | NA |
| 13 | Indira Gandhi Medical College & Hospital, Nagpur | Maharashtra University of Health Sciences, Nashik | 1968 | 200 | 4 Lacs |
| 14 | Dr Vaishampayan Memorial Medical College, Solapur | Maharashtra University of Health Sciences, Nashik | 1963 | 200 | 5 Lacs |
| 15 | Dr. Shankarrao Chavan Govt. Medical College, Nanded | Maharashtra University of Health Sciences, Nashik | 1988 | 150 | 5 Lacs |
| 16 | Grant Medical College, Mumbai | Maharashtra University of Health Sciences, Nashik | 1945 | 250 | 5.26 Lacs |
| 17 | Lokmanya Tilak Municipal Medical College, Sion, Mumbai | Maharashtra University of Health Sciences, Nashik | 1964 | 200 | 6 Lacs |
| 18 | Government Medical College, Aurangabad | Maharashtra University of Health Sciences, Nashik | 1956 | 200 | 5.7 Lacs |
| 19 | Government Medical College, Nagpur | Maharashtra University of Health Sciences, Nashik | 1947 | 250 | 5.10 Lacs |
| 20 | Rajashree Chatrapati Shahu Maharaj Government Medical College, Kolhapur | Maharashtra University of Health Sciences, Nashik | 2001 | 150 | 5 Lacs |
| 21 | Government Medical College, Nandurbar | Maharashtra University of Health Sciences, Nashik | 2020 | 100 | 6 Lacs |
| 22 | Government Medical College & Hospital, Baramati | Maharashtra University of Health Sciences, Nashik | 2019 | 100 | 5 Lacs |
| 23 | Government Medical College, Jalgaon | Maharashtra University of Health Sciences, Nashik | 2018 | 150 | 5 Lacs |
| 24 | Government Medical College, Gondia | Maharashtra University of Health Sciences, Nashik | 2016 | 150 | 5.07 Lacs |
| 25 | Government Medical College, Chandrapur | Maharashtra University of Health Sciences, Nashik | 2015 | 150 | 5.19 Lacs |
| 26 | H.B.T. Medical College & Dr. R.N. Cooper Municipal General Hospital, Juhu, Mumbai | Maharashtra University of Health Sciences, Nashik | 2015 | 200 | 6 Lacs |
MAHARASHTRA PRIVATE MEDICAL COLLEGES​​
| | | | | | |
| --- | --- | --- | --- | --- | --- |
| Sr.No | Name of Medical Inst | Name of University | Year of Est | Annual Intake | Total course Fee |
| 1 | Padmashree Dr. D.Y.Patil Medical College, Navi Mumbai | Padmashree Dr. D Y Patil University (Deemed), Navi Mumbai | 1989 | 250 | 1.29 Cr |
| 2 | ACPM Medical College, Dhule | Maharashtra University of Health Sciences, Nashik | 1990 | 100 | 42 Lacs |
| 3 | N. K. P. Salve Instt. of Medical Sciences and Research Centre and Lata Mangeshkar Hospital, Nagpur | Maharashtra University of Health Sciences, Nashik | 1990 | 150 | 1.89 Cr |
| 4 | Terna Medical College, Navi Mumbai | Maharashtra University of Health Sciences, Nashik | 1991 | 100 | 35 Lacs |
| 5 | Dr. Vithalrao Vikhe Patil Foundations Medical College & Hospital, Ahmednagar | Maharashtra University of Health Sciences, Nashik | 2003 | 150 | 51 Lacs |
| 6 | Bharati Vidyapeeth Deemed University Medical College & Hospital, Sangli | Bharati Vidyapeeth University (Deemed), Pune | 2005 | 150 | 94.30 Lacs |
| 7 | Bharati Vidyapeeth University Medical College, Pune | Bharati Vidyapeeth University (Deemed), Pune | 1989 | 150 | 102.30 Lacs |
| 8 | Dr. Vasantrao Pawar Med. Col. Hosp. & Research Centre, Nasik (Prev. NDMVP Samaj Medical College) | Maharashtra University of Health Sciences, Nashik | 1980 | 120 | 37 Lacs |
| 9 | Krishna Institute of Medical Sciences, Karad | Krishna Institute of Medical Sciences University (Deemed), Karad | 1984 | 200 | 1.50 Cr |
| 10 | Dr. Ulhas Patil Medical College & Hospital, Jalgaon | Maharashtra University of Health Sciences, Nashik | 2008 | 150 | 32.40 Lacs |
| 11 | Smt. Kashibai Navale Medical College and General Hospital, Pune | Maharashtra University of Health Sciences, Nashik | 2007 | 150 | 61.88 Lacs |
| 12 | Rural Medical College, Loni | Pravara Institute of Medical Sciences (Deemed University), Ahmednagar | 1984 | 200 | 43.50 Lacs |
| 13 | Mahatma Gandhi Institute of Medical Sciences, Sevagram, Wardha | Maharashtra University of Health Sciences, Nashik | 1969 | 100 | NA |
| 14 | Mahatma Gandhi Missions Medical College, Navi Mumbai | MGM Institute of Health Sciences (Deemed University), Navi Mumbai | 1989 | 150 | 1.06 Cr |
| 15 | Jawaharlal Nehru Medical College, Sawangi (Meghe), Wardha | Datta Meghe Instt. of Medical Sciences (Deemed University), Nagpur | 1990 | 250 | 1.03 Cr |
| 16 | Dr. Panjabrao Alias Bhausaheb Deshmukh Memorial Medical College, Amravati | Maharashtra University of Health Sciences, Nashik | 1984 | 100 | 40.05 Lacs |
| 17 | Dr. D Y Patil Medical College, Kolhapur | D.Y. Patil Education Society (Deemed University), Kolhapur | 1989 | 150 | 1.10 Cr |
| 18 | Dr. D Y Patil Medical College, Hospital and Research Centre, Pimpri, Pune | Dr. D Y Patil University (Deemed), Pimpri, Pune | 1995 | 250 | 1.37 Cr |
| 19 | KJ Somaiyya Medical College & Research Centre, Mumbai | Maharashtra University of Health Sciences, Nashik | 1991 | 50 | 57.04 Lacs |
| 20 | Mahatma Gandhi Missions Medical College, Aurangabad | MGM Institute of Health Sciences (Deemed University), Navi Mumbai | 1989 | 150 | 1.01 Cr |
| 21 | Maharashtra Institute of Medical Education & Research, Talegaon, Pune | Maharashtra University of Health Sciences, Nashik | 1994 | 150 | 1.58 Cr |
| 22 | Maharashtra Institute of Medical Sciences & Research, Latur | Maharashtra University of Health Sciences, Nashik | 1990 | 150 | 1.58 Cr |
| 23 | Datta Meghe Medical College, Nagpur | Datta Meghe Instt. of Medical Sciences (Deemed University), Nagpur | 2020 | 150 | NA |
| 24 | Sindhudurg Shikshan Prasarak Mandal (SSPM) Medical College & Lifetime Hospital, Padave, Sindhudurg | Maharashtra University of Health Sciences, Nashik | 2020 | 150 | 39.38 Lacs |
| 25 | Symbiosis Medical College for Women, Pune | Symbiosis International (Deemed) University, Pune | 2020 | 150 | 62.27 Lacs |
| 26 | Vedantaa Institute of Medical Sciences, Palghar, Maharashtra | Maharashtra University of Health Sciences, Nashik | 2017 | 150 | 75 Lacs |
| 27 | Prakash Institute of Medical Sciences & Research, Sangli | Maharashtra University of Health Sciences, Nashik | 2016 | 150 | 44.60 Lacs |
| 28 | B.K.L. Walawalkar Rural Medical College, Ratnagiri | Maharashtra University of Health Sciences, Nashik | 2015 | 100 | 50.2 Lacs |
| 29 | SMBT Institute of Medical Sciences & Research Centre, Nandi hills, Nashik | Maharashtra University of Health Sciences, Nashik | 2014 | 150 | 59 Lacs |
| 30 | Indian Institute of Medical Science & Research, Jalna | Maharashtra University of Health Sciences, Nashik | 2013 | 100 | 81 Lacs |
| 31 | Ashwini Rural Medical College, Hospital & Research Centre, Solapur | Maharashtra University of Health Sciences, Nashik | 2012 | 100 | 46 Lacs |