Disha Education Consultancy TOEFL
The TOEFL test is taken by millions of international students to demonstrate English proficiency.
More than 1 million international students are enrolled in American colleges and universities, but before arriving, nonnative English speakers are typically required to pass an assessment of their language skills.
Many aspiring students take the Test of English as a Foreign Language, known as the TOEFL test. A high score can help them land at their preferred colleges; a low score can require additional language classes or limit options by reducing the number of schools that will admit those students.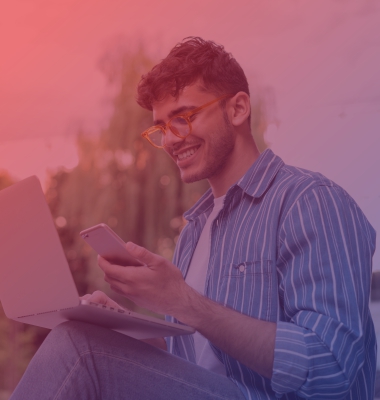 Accepted at more than 11,000 institutions around the globe, a variation of the TOEFL test has been administered since 1965 through Educational Testing Service, a private nonprofit organization that conducts educational research with an emphasis on testing. The test was initially developed through a collaboration of more than 30 public and private institutions to assess the English proficiency of incoming students for whom English was a second language.
Since 1965, ETS says more than 35 million people have taken the TOEFL. The test has evolved as technology and education overall have continued to change. Created as a paper-based test, it shifted to become computer-based in 1998 and then to an internet-based test in 2005, known as the TOEFL iBT. Though the exam is internet-based, the TOEFL iBT must be taken in person at an ETS-authorized testing center.
The coronavirus pandemic prompted a new addition for ETS: the TOEFL iBT Home Edition.
The TOEFL iBT and TOEFL iBT Home Edition are the same thematically. The difference is that the latter is taken at home. While many testing centers remained open during the pandemic, this newest option allowed students to take the exam at home while also ensuring test quality and security, says Srikant Gopal, executive director of the TOEFL program.
The TOEFL has four parts: reading, listening, speaking and writing. See below for a guide on how to prepare for the exam, TOEFL scores accepted by U.S. universities and test resources. Additionally, ETS has rolled out a new, shorter exam called the TOEFL Essentials Test, which is detailed at the bottom of this article.
How Is the TOEFL Administered?
Students taking the TOEFL iBT do so in ETS-authorized testing centers. Students taking the TOEFL iBT Home Edition do so away from testing centers and under the watchful eye of remote human proctors. They also must have the appropriate equipment to take the exam and must create an environment where they can be monitored.
How Is the TOEFL Test Scored?
Each of the four sections of the TOEFL is worth 30 points. ETS uses both automated scoring methods and human graders to assess English language skills.
The reading and listening sections are scored by automated methods because each question has a single correct answer, while the speaking and writing portions are reviewed by human raters.
"The four sections that students are tested on are very important. Reading, listening, speaking, writing – these get directly at what classroom experiences will be at universities," says Scott Allen, vice dean of admission and director of international recruitment at Emory University in Atlanta.
What Is a Good TOEFL Score?
While 120 is the highest score a TOEFL test-taker can earn on the iBT, individual schools decide what minimum score to accept. Elite institutions demand high scores, often setting the bar at 100. Some colleges and universities admit students with much lower scores.
Emory is one such institution where the TOEFL score minimum is 100, Allen notes.
Florida Institute of Technology, which had the third-largest percentage of international students among National Universities in 2019-2020, requires a minimum iBT score of 79 for regular admission, if a student is using the TOEFL to demonstrate English proficiency.
According to U.S. News data, international students comprised 24% of Florida Tech's student body in 2019-2020. Stacey Reeder, Florida Tech's associate director of international admission and liaison for international programs, credits the high proportion to thriving programs focused on STEM, the fields of science, technology, engineering and math.
The University of Oregon, in contrast, requires a minimum TOEFL score of 61 for entry into the school's Academic English for International Students Global Bridge program, which offers a mix of language and regular academic courses. Students scoring lower may be offered conditional admission, beginning regular courses after completing UO's Intensive English Program.
"The standard reflects our commitment to internationalization. We know that many students who are interested in studying in the U.S. need a little help with English," says Dennis Galvan, dean and vice provost in the university's Division of Global Engagement, noting that Oregon has first-year programs designed to acclimate international students to the English language as they begin their courses of study.
Conditional admission is a common feature at many universities, which accept international students scoring below published minimum TOEFL requirements on the condition they take English courses.
However, TOEFL scores give institutions a good sense of a student's English competency, which is still important to admissions officers. "A student cannot be successful in the classroom without a certain level of (English) proficiency," Reeder says.
How Do I Prepare for the TOEFL Test?
ETS offers both free and paid TOEFL practice materials on its website. Other options include test preparation services such as Magoosh and Kaplan, and a MOOC, or massive open online course, offered through the edX platform.
On its website, Magoosh provides free resources as well as paid programs ranging from one week to six months. Kaplan offers free online resources and paid programs, and edX offers its MOOC – in partnership with ETS – through free or paid options.
Lucas Fink, director of data science at Magoosh, says his company focuses on teaching test strategies. "Our goal is not to teach the English basics that the students need as the foundation for the test – it's to teach how to take the test so we can remove that aspect of it entirely," he says.
Galvan describes "the culture of taking a standardized test" as Americanized, adding: "There are many societies around the world where that standardized test model is just unfamiliar."
For that reason, experts suggest TOEFL preparation strategies like using free or paid resources through ETS and other providers, seeking out English immersion experiences, interacting with native speakers as often as possible and consuming pop culture in English.
"Do as much as you can in the language you're trying to learn," Reeder says.
Taking practice tests can also give students a good indication of where they stand and help improve their chances of achieving a higher score. "Practice tests are really important, with enough time (scheduled) in advance to make adjustments," Galvan says.
Roy Ricaldi, a recent University of Kansas graduate from Lima, Peru, scored a 96 on the TOEFL. He describes the exam as nerve-wracking for those not used to standardized testing.
"A lot about taking the TOEFL is mental readiness. Spanish speakers normally get nervous taking English tests. All of my friends dreaded it," Ricaldi wrote in an email.
However, he reminds students that a perfect TOEFL score is not necessary to demonstrate working knowledge of academic English.
How Do I Register for the TOEFL?
Students can register for the TOEFL on the ETS website, which also directs them to the nearest testing center. Students already registered for the TOEFL test can log in to their account here.
How Much Does the TOEFL Test Cost?
The cost of the TOEFL exam varies by country. For example, the ETS website shows costs in the U.S. at $225, though in Australia the price is $300. Additionally, there is a fee for those who sign up late.
When Is the TOEFL Offered?
The TOEFL is offered more than 60 times a year at test centers around the world, as well as at home for those choosing that option. ETS recommends that registered users log in to their accounts for the most up-to-date information.