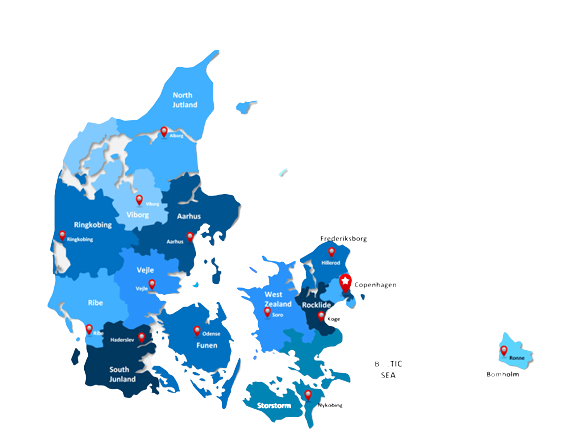 Denmark is one of the most sought-after study abroad locations in Europe because of its affordable tuition, top-notch English-taught Master's degrees, and creative teaching techniques. Denmark is a popular destination for international students because of the high level of living and the broad range of study options offered by Danish universities.
Denmark boasts an advanced educational system with many world-class institutions. At some 30 higher education institutions, you can find well over 500 English-taught study programs to choose from. Like many other countries, Denmark distinguishes between full research universities and more practice-oriented university colleges (elsewhere often known as "universities of applied sciences" or polytechnics). A locally special kind of institution is the business academies, which offer practice-oriented associate's and Bachelor's degrees in business-related fields.
Reasons to study in Denmark
It's not quite simple to decide which nation to study for your bachelor's degree abroad. The availability of studying abroad has increased to the point where there are now too many possibilities for us to choose from in the world we live in. Denmark is a country with a vast history that dates back to the early Vikings who once governed the region. A variety of cultures are present here, deeply ingrained in Nordic traditions. Additionally, prospective students will discover cutting-edge universities and a unique student experience. Danish kids excel academically and participate in a variety of festivals and social gatherings to honour their culture. These are only a handful of the numerous benefits of studying in Denmark:
Top-Rated Universities: Among the universities in Denmark, the University of Copenhagen is highly regarded. It has a high percentage of international students and offers a wide variety of courses. Additionally, it ranks among the biggest educational and scientific hubs in the Nordic nations. Its application process is simple, and it offers housing options for international students moving to Denmark. The university welcomes exchange students and offers a variety of English-language courses.
 
Scholarships: Many universities will provide scholarships, grants, and/or financial aid to assist you in funding your education; however, not all scholarships are available to international students. There are, however, other ways to get scholarships that are specific to you and your goals. Check with your local college or university to see if they have any scholarships, grants, or essay contests that will allow you to earn money to put towards a study abroad programme.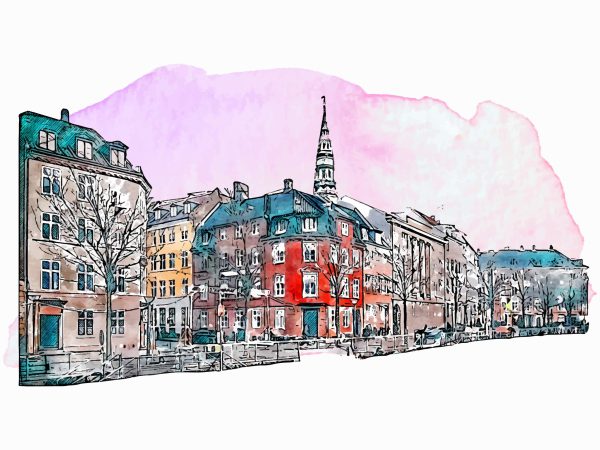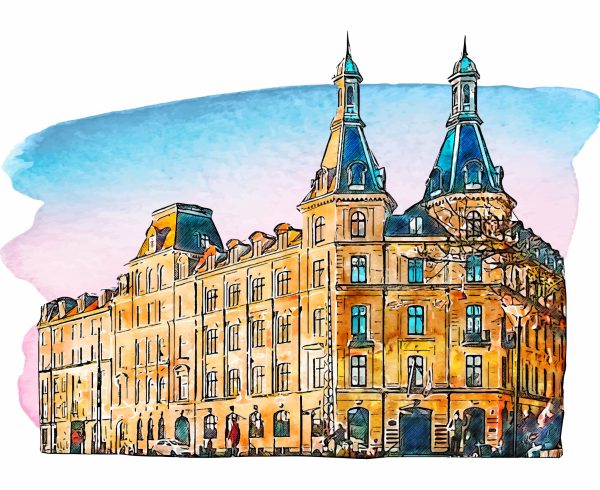 Living Costs: If your home university already has a partnership with Denmark, you will only have to pay your school's tuition. If you are not coming from a partner school, you will be required to pay Denmark's tuition. Except for certain courses, European students are eligible for free tuition if they meet the following criteria:  Permit for permanent residence Parent from a non-EU/EEA country who is already working in Denmark and has a temporary residence permit that can be upgraded to a permanent one
In smaller towns, monthly living expenses will range between 700 and 900 EUR. Living costs in larger cities, such as Copenhagen can reach 1200 EUR per month.
Happiest Country in the world: Denmark was named the world's happiest country in April 2016 by the World Happiness Report. A team from the University of British Columbia examined what the countries have in common: a large GDP per capita, healthy life expectancy at birth, and a lack of corruption in leadership.
Ample Career Opportunities: Denmark offers exceptional career opportunities to international students in addition to high-quality education. They can work while studying, but once they have their degree, colleges or universities will help students get internships in reputable companies. Furthermore, students can obtain a permanent position based on their skills and knowledge. International students in Denmark are permitted to work 20 hours per week at a minimum wage of 10-12€ per hour while studying. After finishing their studies, international students are granted a job search visa for six months, during which time they can look for a suitable job to start their career. They can also extend their visa based on a work permit.
Some Additional Benefits are as follows
Free education for up to two children over the age of five years

Spouse full-time work rights

No taxable income up to 5.5 lacs
Essential Documents for Denmark Visa
Denmark visa application form.

Passport.

Two passport-sized photos.

Cover letter.

Ticket information.

Travel insurance.

Proof of accommodation in Denmark.

Proof of civil status.

Means of subsistence.

Payment of Denmark visa fee.
Apply To Top Universities