Hovedstaden is a Danish administrative region founded in 2007 as part of the Danish Municipal Reform, which aimed to replace the use of counties with larger regions. The municipalities of Copenhagen and Frederiksborg, the former counties of Copenhagen and Frederiksborg, and the regional municipality of Bornholm comprise the new Region Hovedstaden. The new region of Hovedstaden's primary function is to run the entire legion's hospitals, which number around 15. Because of its low study costs, high-quality English-taught Master's degrees, and innovative teaching methods, Hovedstaden, Denmark is one of Europe's most popular international study destinations. Quality education is not uncommon in Denmark, and it is available to anyone. In terms of openness, English is widely used in Denmark, where children are introduced to the international language as early as the second grade. Denmark's universities are well-known for their vibrant learning environments and high-quality education. The strengths of Danish universities' teaching and learning styles are problem-based learning methods that encourage students to find their solutions and become innovative thinkers.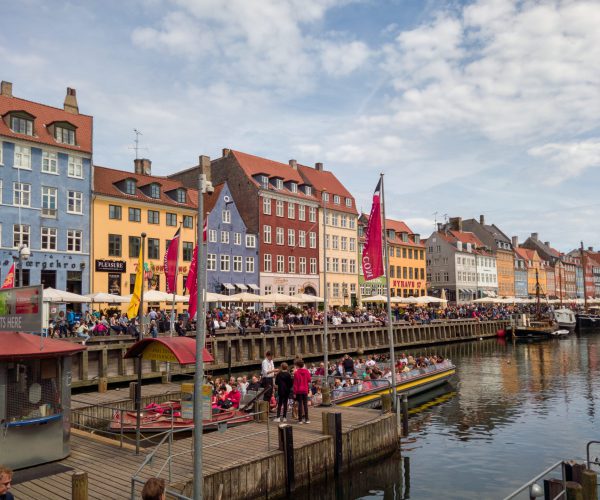 Our Latest update on Our Channel
Hovedstaden College / University
| | |
| --- | --- |
| UNIVERSITY OF COPENHAGEN | COPENHAGEN BUSINESS SCHOOL |
| METROPOLITAN UNIVERSITY COLLEGE | TECHNICAL UNIVERSITY OF DENMARK |
| COPENHAGEN BUSINESS ACADEMY | IT UNIVERSITY OF COPENHAGEN |
| COPENHAGEN HOSPITALITY COLLEGE | ROYAL DANISH ACADEMY OF FINE ARTS |
| UNIVERSITY COLLEGE CAPITAL | ROYAL DANISH ACADEMY OF MUSIC |
| ROYAL DANISH ACADEMY – ARCHITECTURE | PHARMAKON—DANISH COLLEGE OF PHARMACY PRACTICE |
| NIELS BROCK COPENHAGEN BUSINESS COLLEGE | RHYTHMIC MUSIC CONSERVATORY |
| DTU BIBLIOTEK BALLERUP | INTERNATIONAL PEOPLE'S COLLEGE |
| AVT BUSINESS SCHOOL | CAPITAL REGION OF DENMARK INSTITUT FOR MILITÆR TEKNOLOGI |
Want to know more about us?
Just contact us...