CANADA STUDENT VISA PROCESS
CANADA STUDY PERMIT
INTERNATIONAL STUDENTS, STUDENT VISA
STUDENT VISA FOR CANADA
STUDY IN CANADA
Canada is a genuinely multicultural country with a different ethnic population. Canada is a completely multicultural country with such an official multicultural national policy. Some examples of this policy include having media (such as newspapers) in multiple languages, such as Italian, Chinese, Portuguese, Arabic, and so on. Canada also motivates immigrants and minorities to preserve their cultures and represent their country in education and the labor force. They focus on providing translation services but also immigration advice to assist newcomers. Canada is certainly a country of acceptance and opportunity. Canada is also ranked first in terms of quality of life. Canadian degrees are accepted and valued all round the world; Canada conjointly offers reasonable standards of living and availing education whereas operating as compared to USA and UK. Canada has always been considered the safest place in the world.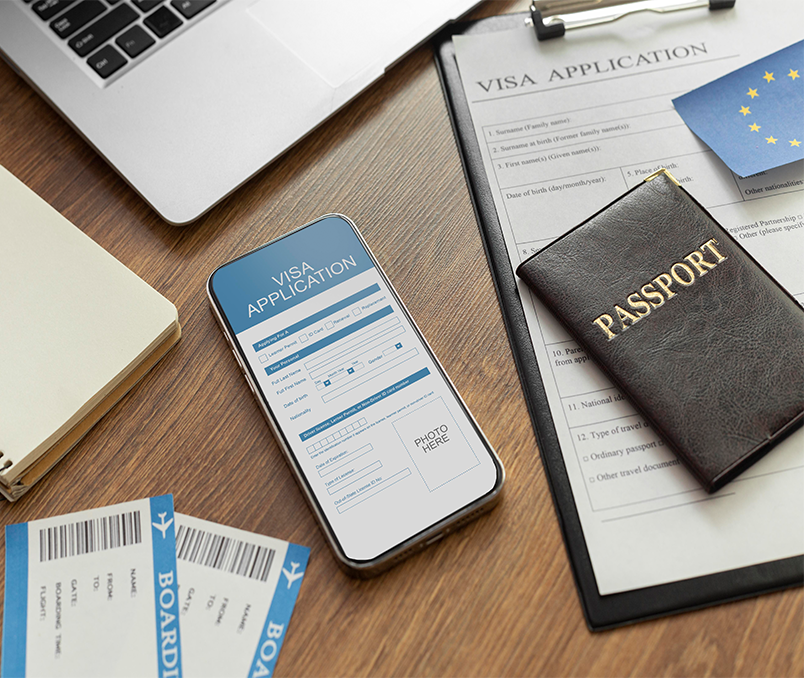 These reasons sum up the advantages of student life in Canada.
The manner of Canada student visa and its utility may appear clean/easy on paper, it's far a maze liable to errors that you possibly can make. It isn't always most effective crucial to pick out a dependable and provider of student visa knowledge like Canada Students Visa however additionally to be nicely geared up with any type of understanding referring to the manner of Student Visa for Canada.
A student can apply for Canada Student Visa from India for study programs of six months. Regarding study permit in Canada, there are two categories: SDS and Non SDS
SDS: In advance referred to as Students Partner Program (SPP), is an initiative through Canadian Immigration Authorities which allows the scholars to use for visa packages below the SDS category,
NON SDS:  the Non-SDS is often called the General Category. 
FEW STEPS TO KEEP IN MIND WHILE APPLYING FOR THE STUDENT CANADA VISA 
| | |
| --- | --- |
| 1 | Counseling |
| 2 | Apply for application in College/ University |
| 3 | Letter of Acceptance issue |
| 4 | Tuition Fee payment |
| 5 | GIC (Guaranteed Investment Certificate) |
| 6 | Medical ( Apollo/ KD) |
| 7 | Visa file process (Form filling) & Uploading file in CIC (Chief Information Commissioner) |
| 8 | Biometric |
| 9 | Approval |
1)   COUNSELING
First of all, one should go to counselor to understand the whole procedure of student visa.
Counselors advise with almost every aspect of the study abroad procedure. There are a plethora of firms in the market that provide a variety of services, ranging from profile creation and admission guidance to counseling and visa processing.
Counselors can give you more information about scholarships, education loans, and other options for financing your education. They can even assist you in budgeting your student life so that you can have the full study abroad experience while spending money wisely.
2) Apply for application in College/ University 
Some points to be kept in mind while applying in university.
After you've identified your choices, what you want to study and where you want to study, choose an institution visit their websites. You might also wish to look into individual university websites to learn much about their admissions requirements and the application procedure. It includes institution biographies as well as a list of their programmes. The rules for applying to different universities differ. Discover as much as you can about the institutions you're considering and the area in which they're located to make the best decision possible.
Apply for application in College/ University
The enrollment process can be stressful especially for those students who do not have parents or siblings already went through it before and can provide advice.
After you've narrowed down your options, look up the entrance requirements for your selected institutions on their websites. You may file the application to the university. Also, give yourself plenty of time to apply and receive permission to study.
3)Letter of Acceptance issue
Most universities now tell candidates about their admissions choices through electronic form, either through an online portal or by email. However, most universities will also send a formal college acceptance letter to the candidate in addition to their online offer.
 4) Tuition Fee payment
Once you get your Letter of Acceptance from your University, you have to pay the tuition fee before the deadline which is mentioned in Letter of Acceptance.
Your tuition and general fees can now be paid in installments over the term, rather than being due all at once on the term fee deadline. The Payment Plan allows students to pay their fees in installments over the course of the term.
Either you can pay the whole tuition fee together OR in installments year like university allow.
5) GIC (Guaranteed Investment Certificate)
GIC is nothing but living cost of expense of a student which we pay while staying in India.
GIC account get open in the Nova Scotia, ICICI Bank Canada, SBI bank Canada, CIBC (Canadian Imperial Bank of Commerce)
The amount of GIC is approximately $10,250 CAD in which $10,000 is principal amount, $200 CAD is Bank processing fee and $50 CAD is extra because of ups and down in exchange rate.
Once we submit our GIC amount, we will get GIC certificate in 12 to 14 working days.
6) Medical
We have to take the medical appointment for the full body check up majorly done in two hospitals named Apollo and KD Hospital where there are panel physicians which sends the report directly to the Canadian Embassy.
7) Visa file process (Form filling) & Uploading file in CIC (Chief Information Commissioner)
After receiving official tuition fees payment receipt and GIC Certificate. The next part is visa form filling and uploading the file on official Canadian website (CIC)
8) Biometric
VFS Global, popularly known as "Visa Facilitation Services Global," is a global outsourcing and technology services firm that works with governments and diplomatic missions all over the world. For its clients, the company handles administrative and non-discretionary tasks relating to visa and passport issuing.
VFS global student need to approach VFS global Canada and need to provide their biometric thumb & finger print impressions which is valid for 10 years.
9) Approval
After completing the whole procedure of 8 steps. Student need to wait for the official processing time of 13 to 14 weeks to receive his/her Passport request from Canadian Embassy as a part of Visa Approval.