It is a popular misbelief that studying in Canada is expensive. When it tends to come to studying overseas. Canada is a cost-effective option. Throughout actual fact, there are numerous universities that provide budget-friendly programs.
Canada is known for providing quality education at affordable tuition fees with a globally approved degree. Along with this, there is an excellent quality of life, productive work after graduation, and immigration opportunities. Canada is a popular study abroad country for Indian students.
ADVANTAGES OF STUDYING IN CANADA
So, if we talk about safety. Canada ranks 6th among 172 countries on the Global Peace Index. Canada is undoubtedly the safest country to live in and study in. It is without a doubt one of the safest countries in which to live and study. Universities in Canada place a priority on the safety of their students on campus. As an international student, you'll have access to a wide range of resources in the event of an emergency. Don't worry, most schools have security available 24 hours a day, 7 days a week. Nevertheless, to be on the safe side, it is appropriate to take some precautions.
Given the country's high tuition fees and hefty living expenditures, every international student in Canada, especially those from underdeveloped countries, may adopt the motto "earn while you learn." According to a CIC study, visa holders in Canada can earn job experience while finishing their education by working off-campus. Working off-campus in Canada is currently quite easy for international students, as the CIC has removed the Off-Campus Work Permit Program (OCWPP), which allows them to work outside of the institutions' grounds without a work permit, with effect from June 1, 2014.
Great Canadian Universities
Canada is known not just for its snow-capped peaks, ice hockey, and proximity to the United States, but also for having some of the world's best educational institutions. International students in Canada benefit from the full benefits of studying in the country, including job opportunities, the potential for permanent residence status, and eventual citizenship.
One of the most important factors in attracting international students to Canada is the quality of their education. The high academic criteria and strict quality controls in Canada represent the high-quality education that is delivered, which adds value to a bright future and enriches an individual's career.
Each year, over 200,000 top international students choose to study in Canada. Canada takes the Initiative for Economic Cooperation and Development in educational spending per capita. Canadian universities are renowned worldwide for their high academic standards and focus on research in postsecondary education.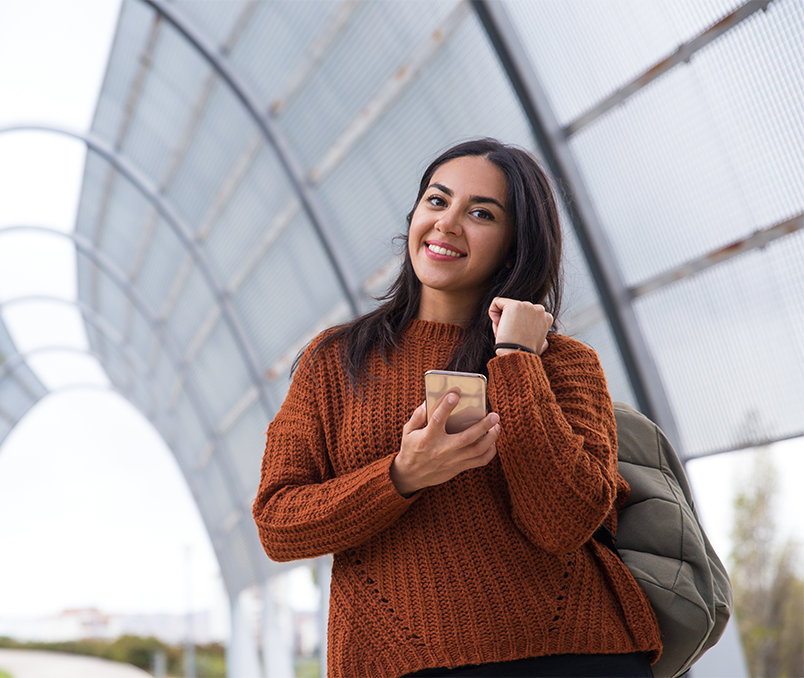 Enroll Now to study Bachelor's Degree Programs at a Low Cost in Canada
CHEAP BACHELOR's DEGREE PROGRAMS IN CANADA
1. Brandon University, Brandon, Manitoba
Estimated Tuition fees range for undergraduate students from CAD 6,758 to CAD 7,18 For graduate students the tuition fee is around CAD 5,400.
Some Popular Degree Programs: Bachelor of Arts
Bachelor of Education
Bachelor of Finance Management Bachelor of Management Bachelor of Nursing
Bachelor of Science
2. Université De Saint-Boniface, Winnipeg, Manitoba
Tuition fees range varies from $4.600 to $7,482 Some Popular Degree Programs:
Bachelor's Degrees in Arts
Social Work Translation Science Nursing
Business and Education
Students may be able to continue their Master's degree studies at the University of Manitoba.
The Université de Saint-Boniface (USB) is a French-language public college placed withinside the Saint Boniface neighborhood of Winnipeg, Manitoba, Canada. International college students need to have a positive stage of understanding of the French language and a few packages require English language skill ability as well.
CHOOSE YOUR WANTED PROGRAMS & UNIVERSITY 
1. The University of Guelph, Guelph, Ontario
Tuition Fees Range: $10,703– $15,684 Some Popular Degree Programs: Arts
Biological Sciences Business & Economics
Engineering & Physical Sciences Social & Applied Human Science
The university's affiliated 5 Colleges focus on providing Bachelor's Degree programs. In addition, the university helps international students with visa applications.
2. Mennonite University, Winnipeg, Manitoba
Tuition Fees Range: $10,230 – $17,190* Some Popular Degree Programs:
Bachelor of Arts Bachelor of Sciences
Bachelor of Business Management
Master's programs
International students can pursue three- and four-year Bachelor's Degree programs at CMU. Students can choose from more than 19 major subjects to pursue a Bachelor's degree.

3. Memorial University of Newfoundland, St. Johns, Newfoundland & Labrador
Tuition Fees Range: $ 4,833 – $ 11,460
Popular Degree Programs: For international students, the MU offers more than 100 Bachelor's, Master's, and Certificate programs.
MU provides global students expertise such as career counseling, visa services*, an international students group, and on and on.
CHOOSE YOUR PROGRAMS AND UNIVERSITY 
Cheap Master's Degree Programs in Canada 
1. Memorial University of Newfoundland, St. Johns, Newfoundland & Labrador
Tuition Fees Range: $4,833 – $11,460
For Graduate students: Fees vary between 6,000 to 12,000 USD Some Popular Degree Programs:
Humanities & Social Sciences Professional Programs
Interdisciplinary Programs, and Sciences
A variety of Master's and Doctorate program options are available at Memorial University in the above-mentioned subjects. Students can study the programs in person as well as online.

2.   University of Northern British Columbia, Prince George, British Columbia
Tuition Fees Range: $3,499 – $22,461 Some Popular Degree Programs:
Master of Business Administration Master of Science
Master of Engineering Master of Science in Nursing Master of Social Worker Doctorate Programs
UNBC is known as Canada's green university. Furthermore, because the campus is located in the country's regional area, students who wish to pursue Canada PR may benefit from the location.
Apply Now for Study in Canada 
1. University of Calgary Calgary, Alberta
Tuition Fees Range: $8,081 – $22,189
Popular Degree Programs: The University of Calgary offers course-based and research-based Master and Doctorate programs in a variety of subjects.

2. Simon Fraser University, Burnaby, British Columbia
Tuition Fees Range: $3,972 – $30,552 Some Popular Degree Programs: Applied Sciences
Arts & Social Sciences Business Communication
Art & Technology Education Environment Health Sciences Science
3. University of Saskatchewan, Saskatoon, Saskatchewan
Tuition Fees Range: $5,397 – $20,614
Some Popular Degree Programs: International students can choose from more than 80 Master and Doctorate programs at the university. The university is well-known for its expert knowledge in research and medical treatments.