A visa is a permission granted by a nation for someone to visit that nation. A visa is a piece of paper that an embassy stamps on a traveler's passport. It specifies the type of visit as well as the maximum stay time.
You finally have permission to relax now that there are almost no travel restrictions in many areas of the world. Visas, which can have lengthy waiting periods of several weeks, may throw a wrench in the works. Fortunately, a lot of nations will let you in with no questions asked. Indian citizens can travel without a visa, e-visas or otherwise.
There are numerous of Countries where visa is not required for an Indian person to travel.
The ability to visit a foreign country without a visa is known as visa-free travel. Just a passport with a valid entry and exit stamp is needed to travel. We can define "Free Visa for Indians" as a service provided to Indian nationals who go to nations where they are not required to obtain a visa of any kind. In other words, an Indian citizen does not need a visa to enter the borders or areas of any nation that does not require one. On the other hand, numerous nations grant Indians e-visas or visas on arrival. Let's look through the list to find which nations Indian passport holders can enter without requiring a visa.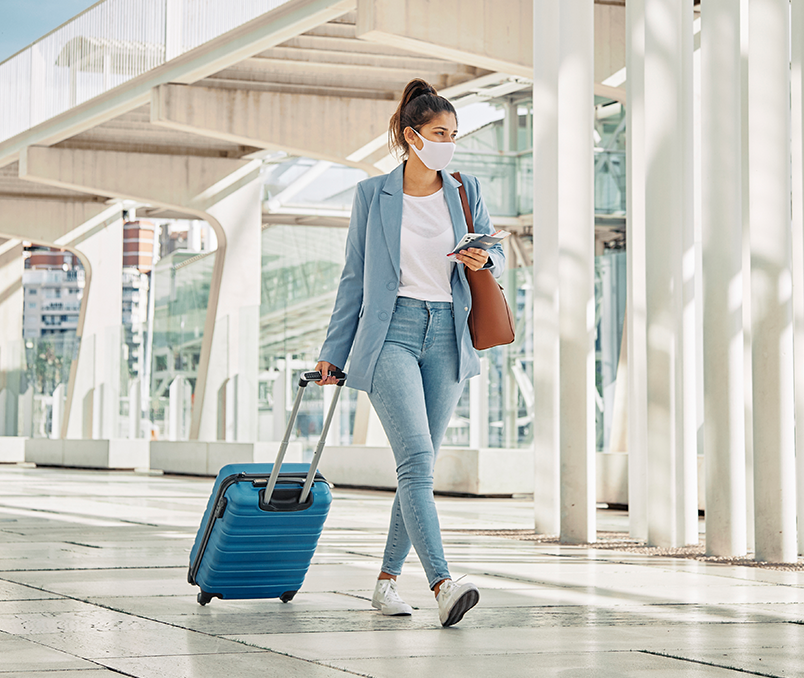 LIST OF COUNTRIES FOR INDIANS WITHOUT VISA REQUIREMENTS
1.   Barbados
2.   Bhutan
3.   Dominica
4.   Grenada
5.   Haiti
6.   Hong Kong SAR
7.   Mauritius
8.   Montserrat
9.   Maldives
10. Niue Island
11. Senegal
12. Serbia
13. Samoa
14. St. Vincent and the Grenadines
15. Trinidad and Tobago
16. Nepal
E-VISA COUNTRIES
E-Visa is a system created to save travelers from long and tiresome bureaucratic procedures and provide a substitute for visas granted at borders. Online users can submit visa applications for the nations they want to visit. If they match the requirements, individuals who are thinking about applying for a visa can get their travel documents using the e- visa system. Online visas are often only provided for travel.
To now, neither work permits nor student visas are subject to this system.
LIST OF COUNTRIES WITH E-VISA FACILITY
1.   Armenia
2.   Azerbaijan
3.   Bahrain
4.   Barbados
5.   Benin
6.   Cambodia
7.   Colombia
8.   Cote d'Ivoire
9.   Djibouti
10. Ethiopia
11. Georgia
12. Guinea Bissau
13. Kazakhstan
14. Kenya
15. Republic of Kyrgyzstan
16. Lesoto
17. Moldova
18. Myanmar
19. New Zealand
20. Papua New Guinea
21. Russian Federation (Specific regions of the Far Eastern Federal District)
22. St. Lucia
23. St. Vincent and the Grenadines
24. Singapore
25. South Korea
26. Sri Lanka
27. Suriname
28. Taiwan
29. Tajikistan
30. Tanzania
31. Thailand
32. Uganda
33. Uzbekistan
34. Vietnam
35. Zambia 
VISA ON ARRIVAL
A visa that is issued to you upon arrival in a foreign nation is known as a visa on arrival. Foreign nationals who require a visa to enter the country can obtain it, however they are not required to apply before their trip.
List of Countries Offering Visa on Arrival
1.   Angola
2.   Bolivia
3.   Cabo Verde
4.   Cambodia
5.   Republic of the Union of Cameroon
6.   Cook Islands
7.   Djibouti
8.   Ethiopia
9.   Fiji
10. Guinea Bissau
11. Indonesia
12. Iran
13. Jamaica
14. Jordan
15. Kenya
16. Kiribati
17. Laos
18. Madagascar
19. Mauritania
20. Mongolia
21. Myanmar
22. Nigeria
23. Qatar
24. Republic of the Marshall Islands
25. Reunion Island
26. Rwanda
27. St. Kitts and Nevis
28. St. Lucia
29. Seychelles
30. Somalia
31. Sri Lanka
32. Suriname
33. Tajikistan
34. Tanzania
35. Thailand
36. Tunisia
37. Tuvalu
38. Vanuatu
39. Vietnam
40. Zimbabwe