Step-by-Step Guide- 7 Tips to Score 7+ Bands in IELTS Exams
Every international student must prove their English language proficiency as part of the study abroad process. Students must complete the IELTS exam to prove their English language proficiency.
IELTS is the most popular English proficiency test in the world, formed by the world's leading language assessment experts. With millions of tests taken each year, IELTS is recognised worldwide by more than 10,000 organisations.
But how can you improve your IELTS score?
For many IELTS test takers, studying for the IELTS exam can be both intimidating and challenging. But there is a lot you can do ahead of time to prepare.
In this article, we will share seven effective tips to help you achieve your desired IELTS band.
But, before we get there, let's define what an IELTS exam is and its four modules.
What exactly is an IELTS exam?
IELTS is the abbreviation of the International English Language Testing System. IELTS is a test of English language proficiency designed for non-native English speakers. The test is conducted to ensure that candidates who want to migrate to an English-speaking country are eligible. During the test, your ability to listen, read, write, and speak English will be evaluated. The IELTS exam is graded on a scale of 1-9.
This test is usually taken by applicants who want to study at foreign universities in countries such as the United States, the United Kingdom, Canada, and Australia, or by applicants who want to immigrate or work in those countries. The British Council, IDP: IELTS Australia, and Cambridge English all jointly own IELTS.
The IELTS test is available in over 140 countries at over 1,600 testing centres. It can be computer-based or paper-based.
IELTS tests are divided into two types:
IELTS Academic
IELTS General Training
Difference between the IELTS Academic and IELTS General Writing Tests: 
| | |
| --- | --- |
| IELTS Academic | IELTS General Training |
| This test is designed to conduct exams for candidates entering graduate and postgraduate studies. | IELTS General Training is a test of everyday English that is designed for those migrating to an English-speaking country. |
What are the four sections of IELTS?
The IELTS Academic and General tests are divided into four sections: Listening, Reading, Writing, and Speaking. Candidates will be given a grade for each module, and the results will be valid for two years.
The four IELTS modules include the following: 
Listening Module- 30 Minutes Duration
The listening test comprises four recorded monologues and conversations. Candidates must answer 40 questions of various categories. A total of 40 questions of various kinds must be answered by the candidates.
Reading Module- 60 Minutes Duration
The speaking test encompasses three texts of general interest that cover topics appropriate for applicants to post-graduate or undergraduate programs.
Writing Module- 60 Minutes Duration
There are two tasks in the writing section. In the first task, the candidate is required to compose a summary of at least 150 words based on a table, graph, or process. For the second task, the candidate must write a discursive essay of at least 250 words.
Speaking Module- 11-14 Minutes Duration
Candidates are required to conduct a face-to-face interview during the speaking test. During this test, the candidates' ability to communicate clearly and whether they can arrange and present their thoughts in English consistently.
Tips to get a 7+ Band Score in IELTS Exam
1) Enhance your Grammar 
It is extremely crucial to use proper grammar to ensure that your message is easily understood by the reader or listener. Incorrect grammar can undermine your confidence and fluency when communicating your message.
As a result, focusing on your grammar is vital for conveying a clear message to the examiner and this will boost your confidence while speaking and writing, resulting in a higher IELTS score.
2) Strengthen your Listening and Speaking Ability 
Listening is an important part of the IELTS exam, as you will be asked to listen to and respond to outside speakers. Make it a habit to listen to English news and podcasts to improve your listening skills. Online mediums can be an excellent way to quickly achieve your goal and improve your listening skills.
Aside from these, it is essential to boost your pronunciation and fluency ability. Daily speaking practice will help you not only improve your grammar but will also allow you to speak confidently and flawlessly during the exam.
3) Boost your Reading and Writing Capabilities 
Your reading should be fluent and accurate to impress your IELTS examiner and ensure that you have a limited amount of time to strengthen your reading skills. Reading from various sources such as English newspapers, books, and magazines daily will help you improve your reading skills.
When taking English classes, always keep a word record to help you improve your writing skills. Pronouncing the term loudly also activates your sound-related memory. It is also useful for connecting the term to words you are already familiar with.
4) Make a Study Plan 
A well-thought-out study plan is essential for achieving your desired IELTS score. You must create an effective study plan that takes your needs and comfort into account.
This study plan will assist you in engaging in worthwhile learning and identifying your weak areas so that you can focus on them as you prepare for the IELTS exam.
5) Improve your Vocabulary
It is essential to use appropriate words to showcase your ideas to impress the examiner and earn a good grade. You must read a lot to improve your vocabulary.
The more terms you learn, the larger your vocabulary will become. While reading, use a marker to highlight unfamiliar terms and then try to understand the context of these unfamiliar terms. For a better understanding of its meaning, you can refer to a dictionary to comprehend it better.
6) Seek Assistance from IELTS Experts
For students preparing for the IELTS exam, there is a wealth of material and advice available online. However, this will not be enough to adequately prepare you, especially if you have a limited amount of time.
Joining the best IELTS coaching centre for your IELTS preparation can be a wise decision. An experienced IELTS teacher's expertise, skills, and knowledge will have a significant impact on the time it takes you to achieve the required score on the IELTS Test. As a result, it is extremely crucial to select a qualified, experienced IELTS teacher who knows the exam inside and out.
7) Practice more
Last but not least, practice wisely and consistently. Knowing the tricks and techniques isn't enough; practising them will help you instil them as a habit that will help you manage and save time during the exam.
The more you practise English, the better you will become at it.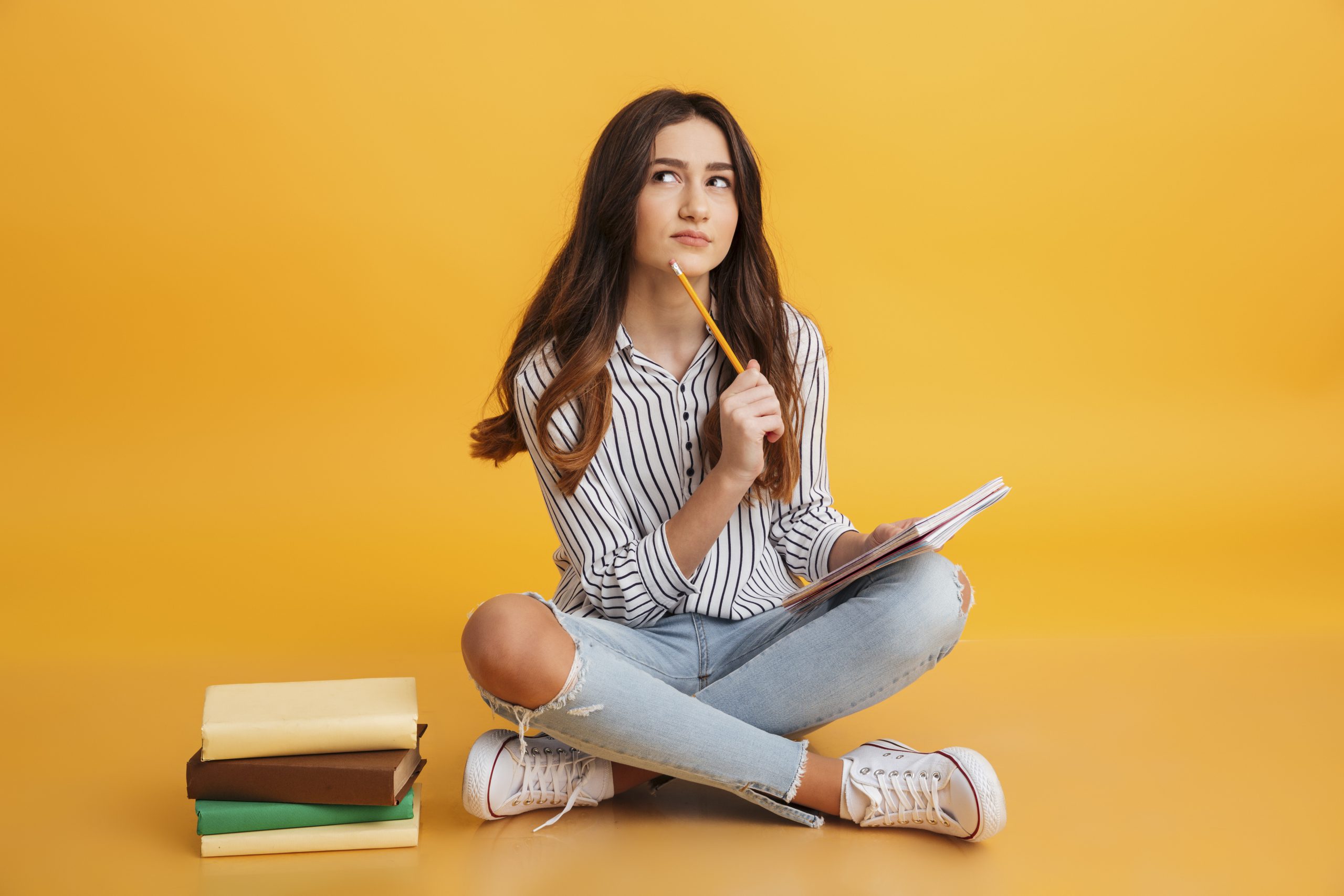 Which countries accept IELTS?
The following countries that require IELTS scores are as follows:
How can Disha Education Abroad aid you in achieving your desired score?
This examination is designed to ensure that you have a strong command of the English language and are prepared to pursue undergraduate or postgraduate studies in another country.
The IELTS exam isn't a cakewalk, but with proper guidance and preparation, it will not feel like a stumbling block in your study abroad journey.
We hope that this blog has given you a better understanding of what it takes to get a Band 7 or higher. So, use these 7 effective IELTS tips to ace your IELTS exam.
Are you seeking some assistance to improve your IELTS score?
DEC is a renowned visa consultant and IELTS training facility in Manjalpur, Vadodara. We deliver superior and advanced learning and results through unique IELTS coaching classes because we have the best-experienced teams and qualified faculty. Disha Education Consultancy, trusted by thousands of students, with over 15000+ successful admissions, has assisted many students in achieving their desired IELTS band score.
Contact us today and let our IELTS experts assist you in achieving your desired IELTS bands.