Warsaw, Polish Warszawa, is Poland's capital city. Warsaw is the capital of Mazowieckie województwo, which is located in the country's east-central region. You will quickly appreciate the vast opportunities for education in the city located in the heart of Europe and open to visitors from all over the world.
Courses at HEIs in both English and Polish meet the needs of even the most discerning and sophisticated students. Because Poland is a member of the European Union and the European Space for Higher Education, the knowledge and skills gained in Warsaw will be recognized globally. Because the University of Warsaw understands the modern world, it is constantly expanding its collaboration with the world's best R&D institutions. The quality of education at the University of Warsaw is confirmed by annual university evaluations, which show that the majority of students are satisfied with their choice of university and educational program.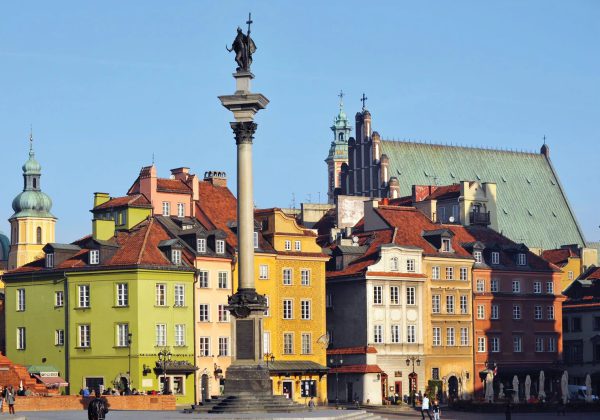 The prestige, development opportunities, and study environment are the university's strongest points. Research conducted with university graduates also confirms the quality of education. The findings show that having a diploma from the University of Warsaw is a distinct advantage in the job market; 94% of respondents found work after graduation.
Our Latest update on Our Channel
Warsaw College / University
| | |
| --- | --- |
| UNIVERSITY OF WARSAW | WARSAW UNIVERSITY OF TECHNOLOGY |
| MEDICAL UNIVERSITY OF WARSAW | WARSAW SCHOOL OF ECONOMICS |
| WARSAW UNIVERSITY OF LIFE SCIENCES | KOZMINSKI UNIVERSITY |
| CARDINAL STEFAN WYSZYŃSKI UNIVERSITY IN WARSAW | ACADEMY OF FINE ARTS IN WARSAW |
| SWPS UNIVERSITY OF SOCIAL SCIENCES AND HUMANITIES | MILITARY UNIVERSITY OF TECHNOLOGY |
| VISTULA UNIVERSITY | LAZARSKI UNIVERSITY |
| COLLEGIUM CIVITAS | JÓZEF PIŁSUDSKI UNIVERSITY OF PHYSICAL EDUCATION IN WARSAW |
| WSZECHNICA POLSKA UNIVERSITY IN WARSAW | INDEPENDENT UNIVERSITY OF BUSINESS AND PUBLIC ADMINISTRATION IN WARSAW |
| NATIONAL DEFENCE UNIVERSITY OF WARSAW | COLLEGIUM HUMANUM |
| EUROPEAN SCHOOL OF LAW AND ADMINISTRATION | FREE POLISH UNIVERSITY |
| FRYDERYK CHOPIN UNIVERSITY OF MUSIC | CHRISTIAN THEOLOGICAL ACADEMY IN WARSAW |
| AKADEMIA SZTUKI WOJENNEJ | THE ALEKSANDER ZELWEROWICZ NATIONAL ACADEMY OF DRAMATIC ART IN WARSAW |
| COLLEGIUM INTERMARIUM | COLLEGE OF EUROPE, NATOLIN |
| OŚRODEK STUDIÓW AMERYKAŃSKICH, UNIWERSYTET WARSZAWSKI | WYŻSZA SZKOŁA WOJENNA |
Want to know more about us?
Just contact us...