Riga, Latvia, has nearly 700,000 inhabitants and is the largest, but perhaps least recognized, capital of the three Baltic states.
Riga, located at the mouth of the Daugava River and with stunning views of the Baltic Sea to the west, provides a charming and enriching study abroad experience. The city has approximately 80,000 students. While the international student community is still small, it is growing as more international students choose to study in Latvia.
If you choose to study in Riga, you will encounter a city with a large number of fellow university students and a vibrant youth culture, as well as a city with a well-known reputation for being laid-back. Riga provides a welcoming learning environment that caters to the diverse interests and needs of international students. There is something for everyone among the many high-quality but reasonably priced universities.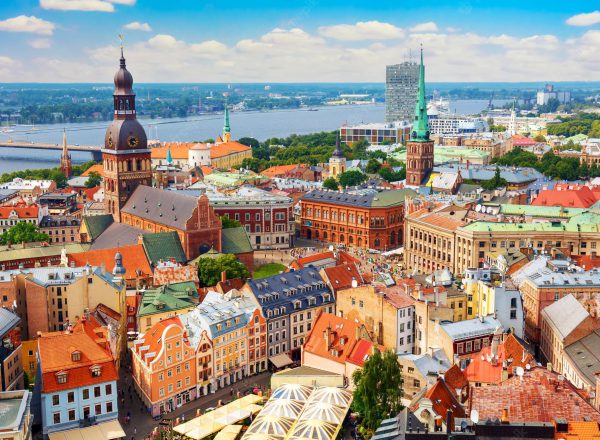 Our Latest update on Our Channel
Riga College / University
| | |
| --- | --- |
| RIGA TECHNICAL UNIVERSITY | RIGA STRADINS UNIVERSITY |
| UNIVERSITY OF LATVIA | ART ACADEMY OF LATVIA |
| RIGA BUSINESS SCHOOL | STOCKHOLM SCHOOL OF ECONOMICS IN RIGA |
| LATVIAN ACADEMY OF MUSIC | TURĪBA UNIVERSITY |
| RISEBA UNIVERSITY OF BUSINESS, ARTS AND TECHNOLOGY | LATVIJAS KULTURAS AKADEMIJA |
| RIGA GRADUATE SCHOOL OF LAW | BALTIC INTERNATIONAL ACADEMY |
| LATVIAN ACADEMY OF SPORT EDUCATION | LATVIAN MARITIME ACADEMY |
| TRANSPORT AND TELECOMMUNICATION INSTITUTE | RIGA MEDICAL COLLEGE OF THE UNIVERSITY OF LATVIA |
| ISMA UNIVERSITY | RIGA FIRST MEDICAL COLLEGE |
| INTERNATIONAL COLLEGE OF COSMETOLOGY | LATVIAN NATIONAL DEFENSE ACADEMY (NDA) |
| RIGA TEACHER TRAINING AND EDUCATIONAL MANAGEMENT ACADEMY | RIGA CIVIL AVIATION ENGINEERS INSTITUTE |
| LATVIA BUSINESS COLLEGE | BALTIJAS PSIHOLOGIJAS UN MENEDZMENTA AUGSTSKOLA |
Want to know more about us?
Just contact us...