Understanding the Differences between IELTS Academic and PTE Academic
When it comes to assessing English language proficiency for academic and professional purposes, two popular tests often come to mind: IELTS Academic and PTE Academic. Both tests are widely recognized and accepted by universities, colleges, and immigration authorities around the world. However, they have distinct formats, scoring systems, and testing experiences. In this comprehensive guide, we will delve into the key differences between IELTS Academic and PTE Academic to help you make an informed decision about which test suits your needs best.
Test Format
IELTS Academic:
The International English Language Testing System (IELTS) is available in two versions: IELTS Academic and IELTS General Training. Here, we'll focus on the IELTS Academic test.
1. Listening: This section consists of four recordings played just once. Test-takers answer a series of questions as they listen, and they have 30 minutes to complete it.
2. Reading: In the reading section, candidates are given three passages, each followed by a set of questions. They have one hour to complete this section.
3. Writing: IELTS Academic writing includes two tasks – Task 1, where test-takers describe a graph, chart, table, or diagram, and Task 2, where they write an essay on a given topic. This section takes 60 minutes in total.
4. Speaking: The speaking section is a face-to-face interview with an examiner. It consists of three parts: an introduction, a short speech, and a discussion. This section usually lasts around 15 minutes.
PTE Academic:
The Pearson Test of English Academic (PTE Academic) is a computer-based test that assesses listening, reading, speaking, and writing skills in an integrated manner.
1. Speaking & Writing: In PTE Academic, both speaking and writing skills are combined in a single section. Test-takers are presented with various tasks, including summarizing spoken text, repeating sentences, writing an essay, and summarizing written text. This section has a time limit of 77-93 minutes, depending on the combination of tasks.
2. Reading: The reading section in PTE Academic requires candidates to read several passages and answer questions about them. This section takes 32-41 minutes.
3. Listening: PTE Academic's listening section consists of multiple-choice questions, highlight correct summary, and fill in the blanks. This section lasts approximately 45-57 minutes.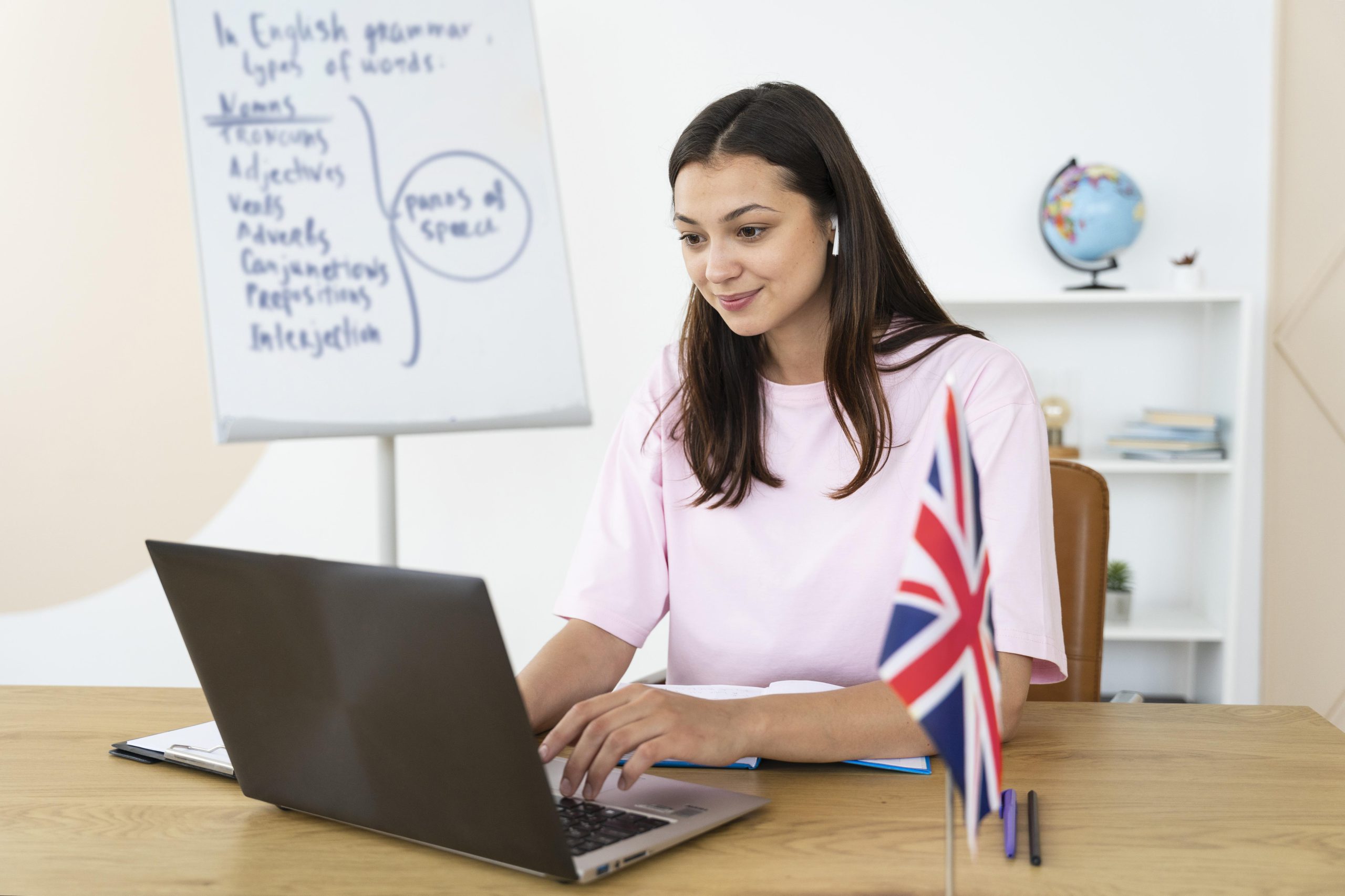 Test Scoring
IELTS Academic:
IELTS Academic scoring is based on a band scale ranging from 0 to 9. Each section (Listening, Reading, Writing, and Speaking) is scored individually, and the overall band score is an average of these individual scores. Higher scores indicate better English proficiency. Different institutions have specific score requirements, and these may vary based on the program or visa application.
PTE Academic:
PTE Academic uses a scoring system that ranges from 10 to 90 points, with 10-point increments. Unlike IELTS, PTE Academic provides a detailed score report that includes sub-scores for each skill area (listening, reading, speaking, and writing). This detailed breakdown can be beneficial for candidates looking to understand their strengths and weaknesses in English proficiency.
Test Availability and Results 
IELTS Academic:
IELTS Academic is available in over 140 countries and typically offers test dates several times a month. Test-takers receive a paper-based test report form (TRF) by mail, which is usually available 13 days after the test date. Some test centers also offer online result access.
PTE Academic:
PTE Academic is administered at Pearson test centers around the world, offering multiple test dates throughout the year. One of the advantages of PTE Academic is its rapid score reporting. Test-takers usually receive their scores within 2-5 business days after the test.
Test Scoring Criteria 
IELTS Academic:
IELTS Academic scoring is based on criteria such as task achievement, coherence and cohesion, lexical resource, and grammatical range and accuracy. Examiners assess speaking and writing tasks based on these criteria.
PTE Academic:
PTE Academic uses an automated scoring system that evaluates responses based on predefined algorithms. It assesses speaking and writing tasks for content, pronunciation, fluency, vocabulary, coherence, and grammar.
Test Fees 
IELTS Academic:
The cost of the IELTS Academic test can vary depending on the country and test center. On average, the fee ranges from $215 to $250 (USD). Test-takers should check with their local test center for the most up-to-date pricing information.
PTE Academic:
PTE Academic's test fee also varies by country and test center. It generally falls in the range of $150 to $250 (USD). As with IELTS, candidates should verify the exact cost with their chosen test center.
Test Duration
IELTS Academic:
The IELTS Academic test has a total duration of 2 hours and 45 minutes, including all three sections (LRW).
PTE Academic:
PTE Academic is generally considered a shorter test. The total test duration varies depending on the combination of tasks in the speaking and writing section, but it typically ranges from 3 to 3.5 hours.
Test Accessibility 
IELTS Academic:
IELTS is a paper-based test, which means that candidates need to visit a test center to take the exam. While this offers a traditional test-taking experience, it may require more planning and travel.
PTE Academic:
PTE Academic is a computer-based test, making it accessible at numerous Pearson test centers globally. This computerized format allows for greater flexibility in scheduling and taking the test.
Test Preparation 
IELTS Academic:
Preparation for IELTS Academic can involve self-study using official IELTS materials, online courses, or enrolling in a test preparation course at a language school or institute. Many test-takers also find it helpful to take practice tests to become familiar with the format and timing.
PTE Academic:
Preparation for PTE Academic can be done through a variety of resources, including official PTE practice materials, online courses, and test prep books. Some candidates also opt for PTE coaching or tutoring to enhance their skills.
In summary, both IELTS Academic and PTE Academic serve as valuable tools for assessing English language proficiency, and their acceptance by institutions and organizations worldwide makes them equally reputable. However, the choice between the two largely depends on your personal preferences and needs.
If you prefer a traditional test format with face-to-face speaking, IELTS Academic might be your preference. On the other hand, if you appreciate rapid score reporting and a computer-based test environment, PTE Academic could be the better fit for you.
Ultimately, the key is to research the requirements of the institutions or programs you are applying to and determine which test aligns with their preferences. Regardless of your choice, adequate preparation and practice are essential to achieving your desired scores on either the IELTS Academic or PTE Academic test. Good luck on your English proficiency journey!