Sharjah, after Dubai and Abu Dhabi, is the third most populous city in the United Arab Emirates and is part of the Dubai-Sharjah-Ajman metropolitan area. Sharjah is the capital of the Sharjah emirate. The United Arab Emirates is dynamic, exciting, and well-known for its hospitality. People from various countries live there and send their children to school. Many students are interested in attending higher education in the Emirate of Sharjah. Sharjah's infrastructure has recently been upgraded, and the number of international educational collaborations is growing. The American University of Sharjah and the Middle States Association of Colleges in the United States is both accredited by MOHESR. It means that you will be able to study at the same level as students in the United States while living in Sharjah. Studying in Sharjah allows you to immerse yourself in different cultures and socialize with students from all over the world.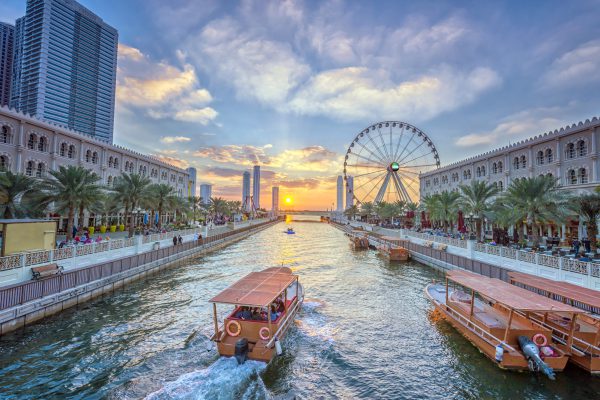 Our Latest update on Our Channel
Sharjah College / University
| | |
| --- | --- |
| UNIVERSITY OF SHARJAH | AMERICAN UNIVERSITY OF SHARJAH |
| SKYLINE UNIVERSITY COLLEGE | UNIVERSITY CITY OF SHARJAH |
| EXEED COLLEGE | SHARJAH WOMEN'S COLLEGE |
| AL QASIMIA UNIVERSITY | WESTFORD UNIVERSITY COLLEGE |
| SHARJAH INSTITUTE FOR HERITAGE | EMIRATES INSTITUTE FOR BANKING AND FINANCIAL STUDIES |
| ETISALAT UNIVERSITY COLLEGE | UNIVERSITY CITY OF SHARJAH |
Want to know more about us?
Just contact us...