Scotland, covering the northern third of the island of Great Britain, is a United Kingdom constituent country. Surrounded by the Atlantic Ocean on one side, the country shares a 96-mile long border with England. Edinburgh serves as the national capital and was the first city in all of the worlds to have its very own fire service. Home to over 5.51 million people, Scotland is renowned for its exceptional natural beauty. The country is held in high esteem for its highlands, mountains and over 30,000 lochs (lakes). Scottish Gaelic and English are the official languages of the country. 
The major industries in Scotland are fishing, food & drink, forestry, oil & gas, renewable energy, textile and tourism. Moreover, Scotland's biggest exports are petroleum products, beverages and power generating machinery & equipment. The bottom line is, there's something for everyone. Regardless of your area of expertise, Scotland offers ample job opportunities.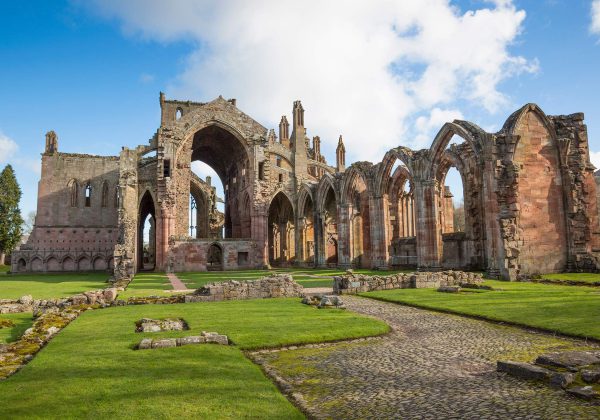 Top Universities in United Kingdom
Scotland College / University
| | |
| --- | --- |
| UNIVERSITY OF EDINBURGH | UNIVERSITY OF THE WEST OF SCOTLAND |
| UNIVERSITY OF GLASGOW | UNIVERSITY OF ST ANDREWS |
| UNIVERSITY OF STRATHCLYDE | UNIVERSITY OF ABERDEEN |
| UNIVERSITY OF STIRLING | UNIVERSITY OF DUNDEE |
| HERIOT-WATT UNIVERSITY | GLASGOW CALEDONIAN UNIVERSITY |
| ROBERT GORDON UNIVERSITY | UNIVERSITY OF THE HIGHLANDS AND ISLANDS |
| QUEEN MARGARET UNIVERSITY | ABERTAY UNIVERSITY |
| SCOTLAND'S RURAL COLLEGE | GLASGOW SCHOOL OF ART |
| ROYAL CONSERVATOIRE OF SCOTLAND | EDINBURGH COLLEGE |
| CITY OF GLASGOW COLLEGE | MARISCHAL COLLEGE |
| SOUTH LANARKSHIRE COLLEGE | FIFE COLLEGE |
| BORDERS COLLEGE | FORTH VALLEY COLLEGE |
| GLASGOW KELVIN COLLEGE | LEITH SCHOOL OF ART |
| ABERDEEN COLLEGE | CLYDEBANK COLLEGE |
| STEVENSON COLLEGE EDINBURGH | LANGSIDE COLLEGE |
| ROYAL COLLEGE OF PHYSICIANS AND SURGEONS OF GLASGOW | MOTHERWELL COLLEGE |
| EDINBURGH'S TELFORD COLLEGE | OATRIDGE AGRICULTURAL COLLEGE |
| JEWEL AND ESK COLLEGE | DUNDEE COLLEGE |
Want to know more about us?
Just contact us...