Krakow, a city in southern Poland near the Czech Republic border, is known for its well-preserved medieval core and Jewish quarter. Its old town is centred on the stately, expansive Rynek Glówny, which is surrounded by Planty Park and remnants of the city's medieval walls. Krakow, Poland, is an incredible study abroad destination. International students from Lithuania, Hungary, Germany, the Czech Republic, Switzerland, the United Kingdom, the Netherlands, France, and Italy study here in large numbers. Local universities are among Poland's most prestigious, with successful collaborations with leading Polish scientific institutions and academic centres from around the world. Many of these universities have received distinctions and awards in various fields of science. Krakow is Poland's second largest and one of its oldest cities, located on the Vistula River in Lesser Poland. Krakow is an important centre of academic, cultural, economic, and artistic life in Poland.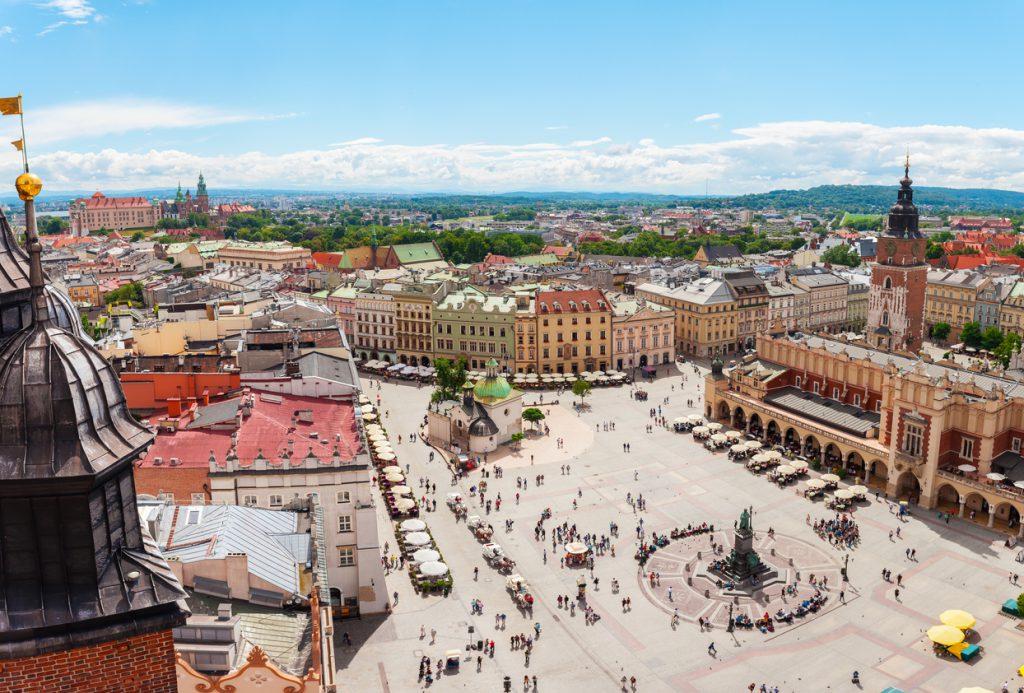 Over 100 study programs for bachelor's degrees, master's degrees, PhDs, Masters of Science, MBAs, and short courses are available at Krakow University. Management, international relations, dentistry, politics, medicine, law, physics, astronomy, computer science, management, and architecture are among the specializations available at Krakow universities, as well as the Master of Science in international finance and accounting and the PhD in finance.
The majority of the university short courses available to you focus on languages such as Polish, German, and English.
Our Latest update on Our Channel
Krakow College / University
| | |
| --- | --- |
| JAGIELLONIAN UNIVERSITY | CRACOW UNIVERSITY OF TECHNOLOGY |
| UNIWERSYTET ROLNICZY W KRAKOWIE | CRACOW UNIVERSITY OF ECONOMICS |
| UNIVERSITY SCHOOL OF PHYSICAL EDUCATION IN KRAKOW | AKADEMIA IGNATIANUM W KRAKOWIE |
| AGH UNIVERSITY OF SCIENCE AND TECHNOLOGY | PEDAGOGICAL UNIVERSITY OF CRACOW |
| JAN MATEJKO ACADEMY OF FINE ARTS | PONTIFICAL UNIVERSITY OF JOHN PAUL II |
| ACADEMY OF MUSIC IN KRAKOW | AST KRAKOW |
| KRAKÓW SCHOOLS OF ART AND FASHION DESIGN | INSTITUTE OF EUROPEAN STUDIES OF THE JAGIELLONIAN UNIVERSITY |
Want to know more about us?
Just contact us...