Few cities in the world are more appealing than Paris. Countless prospective students around the world fantasise about that rose-tinted Parisian life: strolling down the Seine with a flaky croissant in one hand and an indulgent Chocolat Chaud in the other, perhaps engaging in a lively discussion about literature or art. As a student in the city of lights, you will have the opportunity to live an authentic Parisian life. It may be grittier than you expected, but those riverside strolls and flaky croissants will never get old. Paris is well-known for its wide boulevards and spectacular architecture, but there is much more for international students to enjoy. It's an ideal place to study abroad because it's home to world-famous monuments, galleries, and museums. Paris is one of the world's great educational centres, with one of the highest concentrations of university students in Europe. It also houses some of France's most prestigious and well-known institutions. There are numerous places in Paris where you can study for an undergraduate or graduate degree, with a mix of public universities and Grandes Ecoles.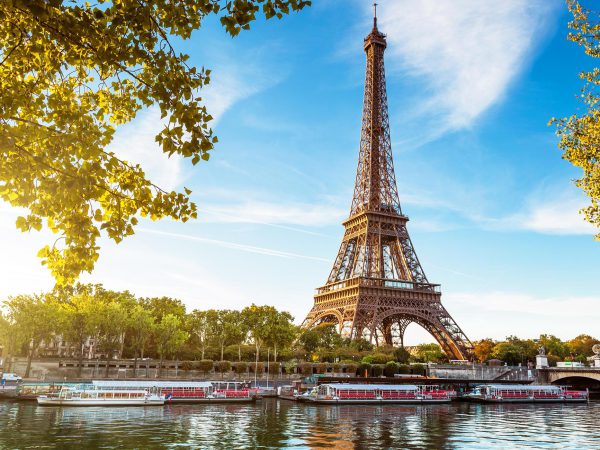 Our Latest update on Our Channel
Paris College / University
| | |
| --- | --- |
| PANTHEON-SORBONNE UNIVERSITY | PARIS DAUPHINE UNIVERSITY |
| UNIVERSITY DE PARIS | PANTHEON-ASSAS UNIVERSITY |
| SCIENCES PO | SORBONNE UNIVERSITY |
| PARIS DIDEROT UNIVERSITY | UNIVERSITY OF PARIS |
| PIERRE AND MARIE CURIE UNIVERSITY | LE CORDON BLEU |
| ESCP BUSINESS SCHOOL | SORBONNE NOUVELLE |
| COLLÈGE DE FRANCE | CONSERVATOIRE NATIONAL DES ARTS ET MÉTIERS |
| PARIS SCHOOL OF BUSINESS | INSTITUT FRANÇAIS DE LA MODE |
| PSL RESEARCH UNIVERSITY | ECOLE SPÉCIALE DES TRAVAUX PUBLICS |
| INALCO | INSTITUT CATHOLIQUE DE PARIS |
| EDHEC BUSINESS SCHOOL | ESMOD |
| INSTITUT SUPERIEUR DE GESTION | ISC PARIS BUSINESS SCHOOL |
| INSEP | AMERICAN UNIVERSITY OF PARIS |
| ECOLE BOULLE | ECOLE DU LOUVRE |
| ECOLE DES HAUTES ETUDES EN SCIENCES SOCIALES | CONSERVATOIRE DE PARIS |
| ESCE INTERNATIONAL BUSINESS SCHOOL | ECE PARIS |
| ARTS ET MÉTIERS PARISTECH | ÉCOLE NATIONALE SUPÉRIEURE DES BEAUX ARTS |
| ÉCOLE NATIONALE SUPÉRIEURE DES ARTS DÉCORATIFS | MINES PARISTECH |
| TÉLÉCOM PARIS | HEIP – ECOLE DES HAUTES ETUDES POLITIQUES |
| IAE PARIS | ECOLE DE MANAGEMENT LÉONARD DE VINCI |
| PARIS DESCARTES UNIVERSITY | ÉCOLE SUPÉRIEURE DE RÉALISATION AUDIOVISUELLE |
| ESIEA | INSTITUT SUPÉRIEUR D'ÉLECTRONIQUE DE PARIS |
| EUROPEAN BUSINESS SCHOOL PARIS | ECOLE NATIONALE SUPERIEURE DE CREATION INDUSTRIELLE |
| PARIS COLLEGE OF ART | ÉCOLE NATIONALE SUPÉRIEURE D'ARCHITECTURE DE PARIS-LA VILLETTE |
Want to know more about us?
Just contact us...