Prague is the Czech Republic's capital and largest city, as well as the historical capital of Bohemia. Prague, on the Vltava River, is home to approximately 1.3 million people. Prague is a central European political, cultural, and economic hub with a rich history and Romanesque, Gothic, Renaissance, and Baroque architecture. It was the Kingdom of Bohemia's capital and the residence of several Holy Roman Emperors, most notably Charles IV.
Prague is an ideal city for students because of its low living costs, beautiful architecture, numerous part-time job opportunities, and legendary nightlife. Study in one of the world's most beautiful cities! Whether your interests are in medicine, international business, social sciences, environmental protection, chemistry, or physics, there is a university for you. If you want to improve your skills in mathematics, food, agriculture, film directing, architecture, informatics, or journalism, there is a university for you. The Study in Prague project is a collaboration of seven elite universities in Prague to make studying in Europe's heartland as simple and accessible as possible.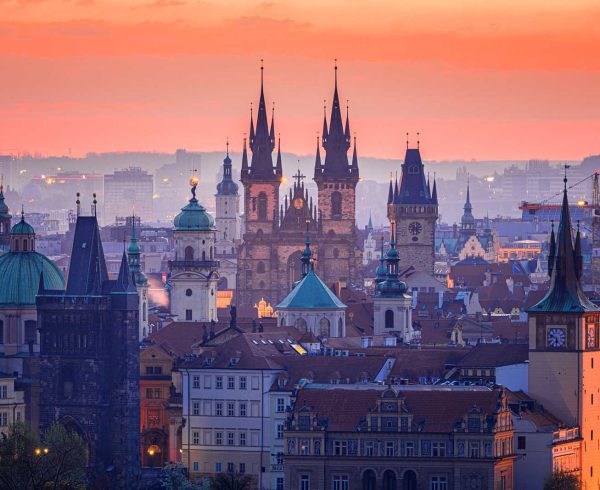 Our Latest update on Our Channel
Prague College / University
| | |
| --- | --- |
| CHARLES UNIVERSITY | PRAGUE CITY UNIVERSITY |
| ANGLO-AMERICAN UNIVERSITY | CZECH TECHNICAL UNIVERSITY IN PRAGUE |
| PRAGUE UNIVERSITY OF ECONOMICS AND BUSINESS | CZECH UNIVERSITY OF LIFE SCIENCES PRAGUE |
| UNIVERSITY OF CHEMISTRY AND TECHNOLOGY, PRAGUE | ACADEMY OF ARTS, ARCHITECTURE AND DESIGN IN PRAGUE |
| METROPOLITAN UNIVERSITY PRAGUE | UNIVERSITY OF FINANCE AND ADMINISTRATION |
| UNIVERSITY OF NEW YORK IN PRAGUE | PRAGUE CONSERVATORY |
| UNIVERSITY OF BUSINESS IN PRAGUE | CEVRO INSTITUT |
| ACADEMY OF FINE ARTS, PRAGUE | UNICORN UNIVERSITY |
| ACADEMY OF PERFORMING ARTS IN PRAGUE | FACULTY OF INFORMATION TECHNOLOGY, CZECH TECHNICAL UNIVERSITY IN PRAGUE |
| COLLEGE OF INTERNATIONAL AND PUBLIC RELATIONS PRAGUE | CERGE-EI |
| ARCHITECTURAL INSTITUTE IN PRAGUE | CAMBRIDGE BUSINESS SCHOOL IN PRAGUE |
| CZECH COLLEGE | INTERNATIONAL BAPTIST THEOLOGICAL STUDY CENTRE AMSTERDAM |
| AMBIS COLLEGE | TC BUSINESS SCHOOL |
| UNIVERSITY OF NORTHERN VIRGINIA IN PRAGUE | TIFFIN UNIVERSITY PRAGUE |
| A&W BUSINESS SCHOOL, PRAGUE | GERMAN CHARLES-FERDINAND UNIVERSITY |
Want to know more about us?
Just contact us...