South Australia is a state in Australia's southern central region. It encompasses some of the country's driest regions. It is the fourth-largest state and territory in Australia by area and the second-smallest by population, with a total land area of 984,321 square kilometres.
Adelaide is the vibrant capital city of South Australia, as well as its economic, educational, and cultural centre. Adelaide, the capital of South Australia, provides students with the best of both worlds. It is a city with diverse communities, beautiful landscapes, thriving local industries, bustling businesses, low-cost living, and a strong economy. South Australia's well-developed education sector offers nearly every course and discipline, but there is a strong emphasis on studies that align with future growth industries, both in Adelaide and globally. Adelaide is an ideal location for international students to study and begin their careers.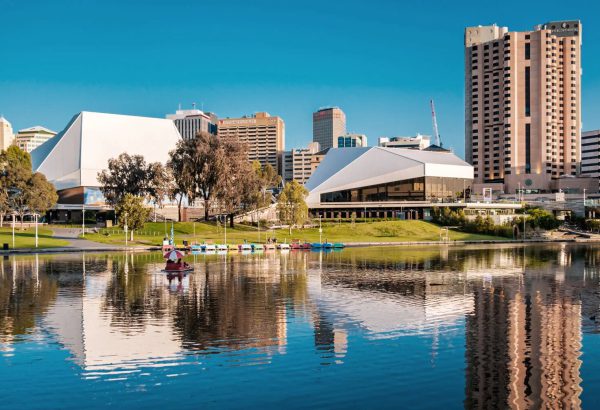 Our Latest update on Our Channel
South Australia College / University
| | |
| --- | --- |
| UNIVERSITY OF SOUTH AUSTRALIA | UNIVERSITY OF ADELAIDE |
| FLINDERS UNIVERSITY | TORRENS UNIVERSITY AUSTRALIA |
| CARNEGIE MELLON UNIVERSITY AUSTRALIA | ADELAIDE COLLEGE OF DIVINITY |
| MARDEN SENIOR COLLEGE | TABOR |
| ELDER CONSERVATORIUM OF MUSIC | BIBLE COLLEGE OF SOUTH AUSTRALIA |
| AUSTRALIAN LUTHERAN COLLEGE | HELPMANN ACADEMY |
Want to know more about us?
Just contact us...