Kerala, God's own country, has a total of 282 medical colleges. There are 220 private medical colleges in Kerala and 62 government-owned institutes. 
Only 77 of these colleges in Kerala offer admission to MBBS, BAMS, BUMS, BHMS, BSMS, MD, MS, DM, M. Ch., BVSc, and BPT programmes. Admission to the best medical colleges in Kerala is based on medical entrance exams.
For MBBS, NTA (National Testing Agency) conducts a single fixed entrance exam known as NEET (National Eligibility Entrance Test). Students who want to pursue an MBBS course must take the NEET entrance exam. No candidate will be admitted to any undergraduate medical course in India unless they take the NEET examination. Several good medical colleges in India offer students MBBS and other courses.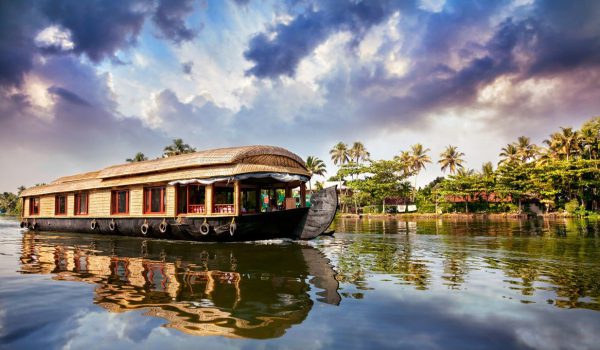 Medical Courses Offered In Top Universities
In India, the MBBS course lasts 5.5 years (4.5 years of academics plus a year of internship). At the end of the course, one year of Compulsory Rotating Residential Internship (CRRI) is required as part of MBBS study in India.
Before applying for a course, you should first review the course's eligibility requirements. Each course has different qualification requirements based on the requirements. Some of the prerequisites for admission to an MBBS college/university in India are as follows: Students must have completed 10 + 2 from an approved board with at least a 50% grade in subjects such as physics, chemistry, biology, and English as a core subject in an aptitude test. However, the minimum level requirement for a reserved category is 40%. When applying for the MBBS program, students must be at least 17 years old. The student should not be younger than this age; otherwise, admission is not possible. A student's maximum age should be 25 years. The student must also meet the Medical Council of India's (MCI) additional eligibility criteria for MBBS. Before enrolling in MBBS, you must pass the following entrance exams. Candidates for MBBS admission in India must obtain at least 50% in the qualifying examination. The minimum marks required for MBBS admission for candidates from the SC, ST, and OBC categories are 40%.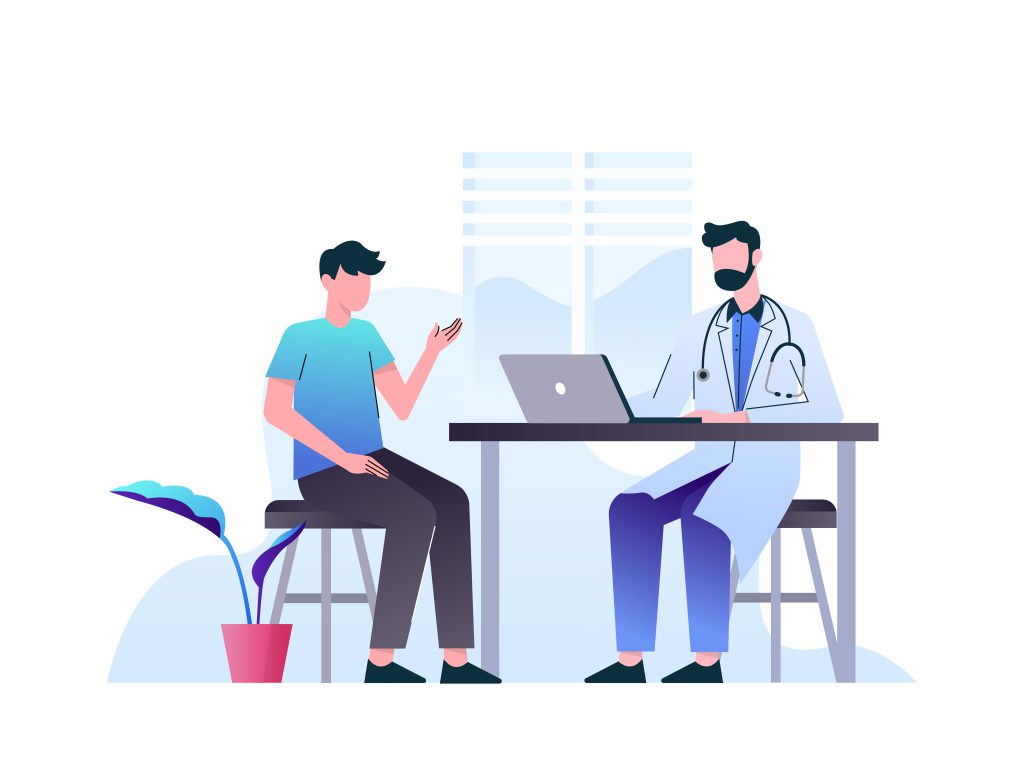 KERLA GOVERNMENT MEDICAL COLLEGES​
| | | | | | |
| --- | --- | --- | --- | --- | --- |
| Sr.No | Name of Medical Inst | Name of University | Year of Est | Annual Intake | Total course Fee |
| 1 | Government Medical College, Thrissur | Kerala University of Health Sciences, Thrissur | 1981 | 175 | 1.66 Lacs |
| 2 | Govt. Medical College, Pariyaram, Kannur (Prev. Known as Academy of Medical Sciences) | Kerala University of Health Sciences, Thrissur | 1995 | 100 | 2.09 Lacs |
| 3 | T D Medical College, Alleppey (Allappuzha) | Kerala University of Health Sciences, Thrissur | 1963 | 175 | 1.27 Lacs |
| 4 | Government Medical College, Ernakulam | Kerala University of Health Sciences, Thrissur | 2000 | 110 | 1.33 Lacs |
| 5 | Government Medical College, Kottayam | Kerala University of Health Sciences, Thrissur | 1960 | 175 | 1.62 Lacs |
| 6 | Government Medical College, Kozhikode, Calicut | Kerala University of Health Sciences, Thrissur | 1957 | 250 | 2.09 Lacs |
| 7 | Medical College, Thiruvananthapuram | Kerala University of Health Sciences, Thrissur | 1951 | 250 | 1.62 Lacs |
| 8 | Government Medical College, Parippally, Kollam | Kerala University of Health Sciences, Thrissur | 2017 | 110 | 2.21 Lacs |
| 9 | Government Medical College (Institute of Integrated Medical Sciences), Yakkara, Palakkad | Kerala University of Health Sciences, Thrissur | 2014 | 100 | 2.19 Lacs |
| 10 | Government Medical College, Manjeri, Malapuram Dist. | Kerala University of Health Sciences, Thrissur | 2013 | 110 | 1.62 Lacs |
KERLA PRIVATE MEDICAL COLLEGES​
| | | | | | |
| --- | --- | --- | --- | --- | --- |
| Sr.No | Name of Medical Inst | Name of University | Year of Est | Annual Intake | Total course Fee |
| 1 | Kannur Medical College, Kannur | Kerala University of Health Sciences, Thrissur | 2006 | 150 | NA |
| 2 | Dr. Somervel Memorial CSI Hospital & Medical College Thiruvananthapuram | Kerala University of Health Sciences, Thrissur | 2001 | 100 | 69.7 Lacs |
| 3 | KMCT Medical College, Kozhikode, Calicut | Kerala University of Health Sciences, Thrissur | 2008 | 150 | 69.7 Lacs |
| 4 | Travancore Medical College, Kollam | Kerala University of Health Sciences, Thrissur | 2009 | 150 | 65.2 Lacs |
| 5 | Azeezia Instt of Medical Science, Meeyannoor, Kollam | Kerala University of Health Sciences, Thrissur | 2008 | 100 | 1.00 Cr |
| 6 | Jubilee Mission Medical College & Research Institute, Thrissur | Kerala University of Health Sciences, Thrissur | 2002 | 100 | 50.2 Lacs |
| 7 | Sree Gokulam Medical College Trust & Research Foundation, Trivandrum | Kerala University of Health Sciences, Thrissur | 2005 | 150 | 72.7 Lacs |
| 8 | Sree Uthradom Thiurnal Academy of Medical Sciences, Trivandrum | Kerala University of Health Sciences, Thrissur | 2006 | 100 | 33.0 Lacs |
| 9 | Karuna Medical College, Palakkad | Kerala University of Health Sciences, Thrissur | 2006 | 100 | 33.50 Lacs |
| 10 | Sree Narayana Instt. of Medical Sciences, Chalakka, Ernakulam | Kerala University of Health Sciences, Thrissur | 2009 | 100 | 38.1 Lacs |
| 11 | Amrita School of Medicine, Elamkara, Kochi | Kerala University of Health Sciences, Thrissur | 2000 | 100 | 87 Lacs |
| 12 | Pushpagiri Institute Of Medical Sciences and Research Centre, Tiruvalla | Kerala University of Health Sciences, Thrissur | 2002 | 100 | 50 Lacs |
| 13 | Malankara Orthodox Syrian Church Medical College, Kolenchery | Kerala University of Health Sciences, Thrissur | 2001 | 100 | 50 Lacs |
| 14 | Amala Institute of Medical Sciences, Thrissur | Kerala University of Health Sciences, Thrissur | 2002 | 100 | 37 Lacs |
| 15 | M E S Medical College, Perintalmanna Malappuram Distt. Kerala | Kerala University of Health Sciences, Thrissur | 2016 | 150 | NA |
| 16 | Believers Church Medical College Hospital, Thiruvalla, Kerala | Kerala University of Health Sciences, Thrissur | 2014 | 100 | 67.5 Lacs |
| 17 | Al-Azhar Medical College and Super Speciality Hospital, Thodupuzha | Kerala University of Health Sciences, Thrissur | 2014 | 150 | 80.6 Lacs |
| 18 | P K Das Institute of Medical Sciences, Palakkad, Kerala | Kerala University of Health Sciences, Thrissur | 2014 | 150 | 36.6 Lacs |
| 19 | Mount Zion Medical College, Chayalode, Ezhamkulam Adoor, Pathanamthitta | Kerala University of Health Sciences, Thrissur | 2014 | 100 | 34.2 Lacs |
| 20 | DM Wayanad Institute of Medical Sciences, Wayanad, Kerala | Kerala University of Health Sciences, Thrissur | 2013 | 150 | 36.4 Lacs |
| 21 | Malabar Medical College, Kozhikode, Calicut | Kerala University of Health Sciences, Thrissur | 2010 | 150 | 34.4 Lacs |